Users in your account can be active or inactive.
View and edit status in Settings → Users & roles: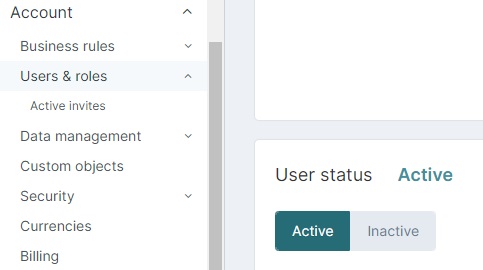 Active users
This is the default setting when you create a user.
Takes a seat in your Upsales plan
Appears when searching, exporting, and creating reports
Completes activities depending on their role and permissions.
Inactive users
Doesn't take up a seat in your Upsales plan
Appears when searching, exporting, and creating reports
Can't log in
Remains account manager of any companies (change this on the company card or by editing the user status)