Upsales Insights is a business intelligence reporting tool used to emphasise key figures. When building a Look or Dashboard you will select from a menu or Explores. Explores are collected hubs of various fields organised by category.
For example; Sales & Quotas do not contain all of the same fields as Sales & Pipeline. The reason for this is to keep it simple, user-friendly, and to keep performance up.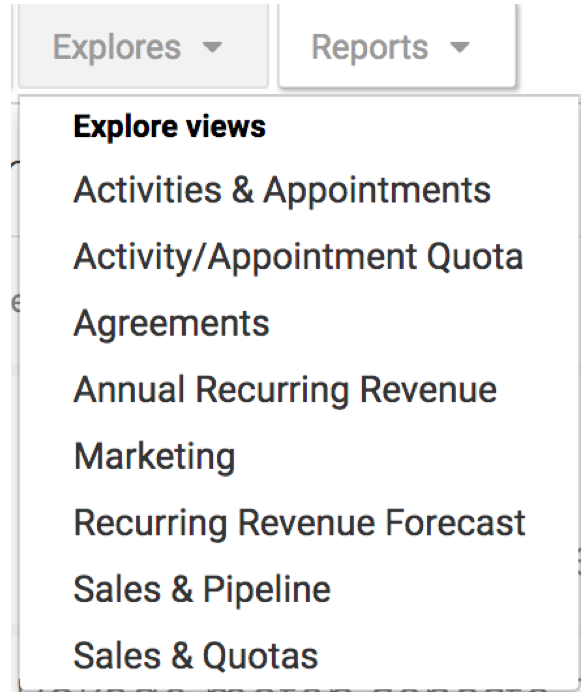 Scenario 1:
"I'm thinking about building a dashboard for my pre-sales team. We need to keep track of how many first appointments we're scheduling each week."
Solution: Use the "Activities & Appointments" explore.
Scenario 2:
"We need to get a grip on what our pipeline looks like. What's ready to close?"
Solution: Use the "Sales & Pipeline" explore.
That said, it is possible to cross reference fields of different tables but this requires some backend work by one of our B.I. Consultants. Luckily, many of these joins and merges have already been done so the time to do so typically won't be too long.
A common example is the product field, which does not exist in the Sales & Quotas explore. So, is it possible? Can't I see sales vs quotas per product? Of course you can. We welcome feedback and views on how to improve the Insights tool so if more than a few clients are asking for the same thing, we'll take it into consideration and implement it into the standard model.