The following tip is useful if you want to eliminate companies from your website visitors that shouldn't generate score. As a user in Upsales you don't want to see companies such as your web agency, in your list of website visitors. The reason for this is that they are not a prospect for the sales team.
To exclude the companies follow the steps below:
Open up the Settings
Select Marketing Automation
Select Website visits
Select Companies that shouldn't generate score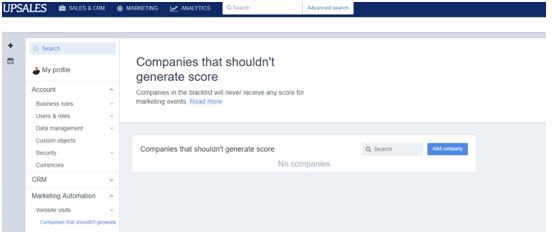 Note! To be able to block companies, they need to be added as a company in your Upsales.