You may not want all companies who visit your website to show up on your Website Visitors list. For example, your web agency's visits to test your web updates should not be mixed in with prospects for the sales team.
Administrators can exclude companies to keep them from appearing on your Website Visitors list.
Prerequisite: The Company must have already been added to your Companies list.
To exclude companies from your Website Visitors list, complete the following steps:
Select the Settings icon in the upper right corner of your Upsales screen.
Select Settings.
From the left-hand menu, select Companies the shouldn't generate score from the Marketing section under Website visits.
The Companies that shouldn't generate score screen opens.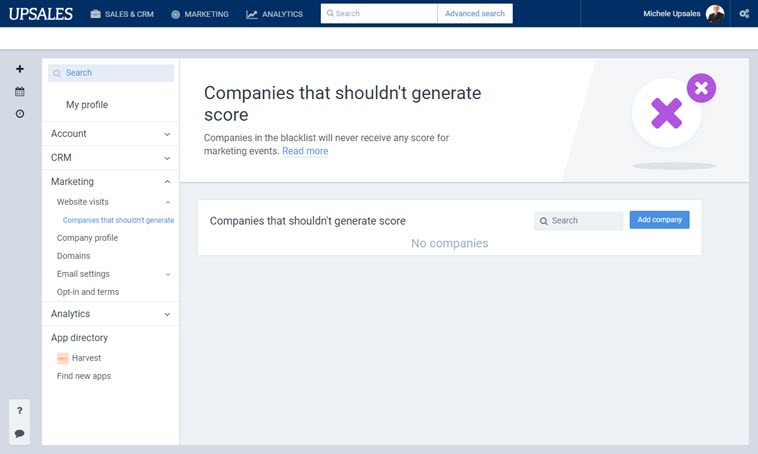 Select Add company.

Select the company from the Recently Visited Companies list or by typing the first few letters of the company name and selecting the company name from the search results.