Adding additional business data for your companies in Upsales is done manually. Either when creating a new company in Upsales or when updating it from the company page.
How to update data for a company already added to your account:
Navigate to the company you wish to update, or get additional business data about
Click the refresh symbol to update the data:



Click Update when requested:


The new business data is now added to the company.
Merging duplicate companies containing business data
Got duplicate companies in your database? You can merge them.
First, check which company has the most data. This becomes your primary company. The secondary company can be merged, filling any gaps in the primary company's data: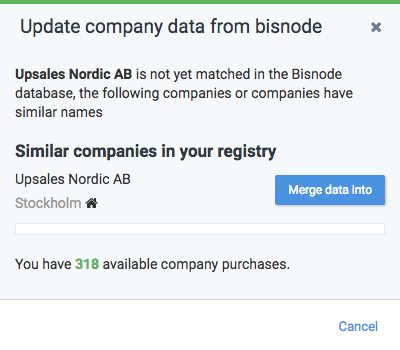 How to update duplicate companies in Upsales