Avoid redundant work – store your email conversations as a completed activity by syncing emails to your Upsales account.
No more redundancy!
Syncing your emails directly on the contact(s) you're speaking with to avoid the hassle of copying and pasting everything between your email client and Upsales.
The issue at hand is that a lot – probably most – of your day-to-day communication with clients are conducted via email. This can prove to generate problems down the road when everything you or a colleague have discussed is siloed in someone's inbox rather than neatly organized and saved on the account card.
Apart from activating the email-sync, there is a quick work-around for those of you who don't want private emails and appointments to appear in Upsales.
How to do it
When sending an email to a contact person that is present in your Upsales account with his/her e-mail address, simply add "crm@upsales.com" to the BCC line. This will automatically add the email thread to the recipient(s) as a closed activity with the activity type "Email out". You'll then find it under activities on the account and contact card. 
This works the same on any email client, Outlook, Gmail, Mac Mail, Thunderbird etc.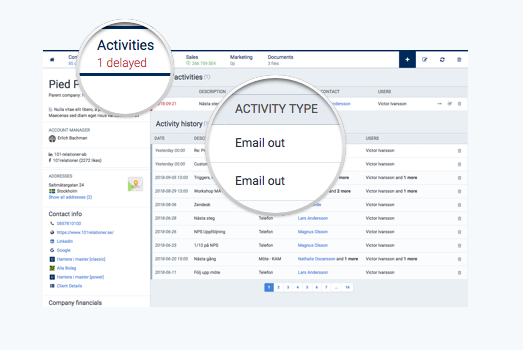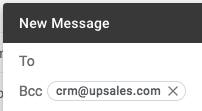 Note that no attachments will be synced, only the text in the e-mail and that you have to be sending the e-mail from the same e-mail address as your Upsales user has.