Add videos to Upsales TV for added encouragement, celebration, and fun in your team.
By default, Upsales TV can show a sales rep's image when they complete a sale in Upsales.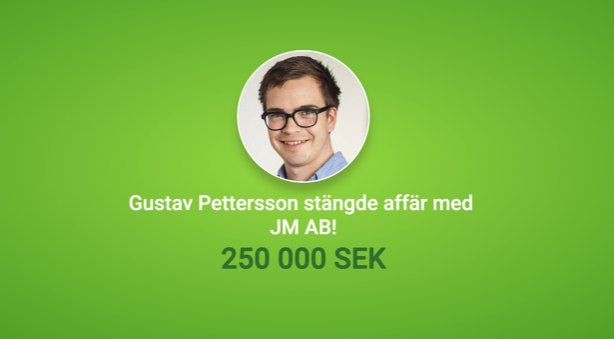 However, you can also add a video. This article explains how:
Please note: Upsales TV is currently available in the Swedish language only. We also recommend using a computer to run Upsales TV and connecting a TV, rather than your TV's web browser
Supported video formats
To make your videos display in the best possible quality, please add videos with:
File type: MP4
Codec: h.264/AVC
Resolution/width: minimum 640px, maximum 3840px
Bitrate: 5,000–8,000 kbps
Frame rate: Constant, 15–60 frames per second
Aspect ratio: Any aspect ratio is fine, although the wider the better (16:9 is the standard for most HD screens/monitors)
Audio: AAC (Advanced Audio Codec), sample rate 44.1kHz, 2-channel stereo
How to add a video
Go to tv.upsales.io and log in with your Upsales credentials. Hover over one of your channels and click on "Redigera kanal".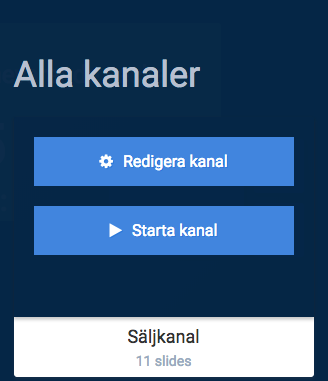 On the left-hand side, you'll find a button that says "Generella inställningar".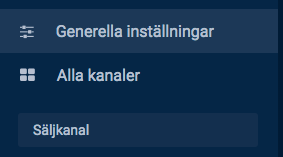 In the settings screen, there is a section called "Säljfilmer". Here you can upload a separate movie for each of your sales reps.
Click "Ladda upp" and complete your next sales in Upsales to let everyone see your video.