Integrate GetAccept with Upsales and you can create, track and send your documents from within Upsales.
How it works
Download the Google Chrome browser
Add the GetAccept Upsales Chrome extension

Activate the API-addon in Upsales billing, this is so the GetAccept extension can communicate with Upsales.
The extension is active when you're logged into Upsales using the Google Chrome browser
Check out this regularly updated GetAccept guide showing how to upload, send, add recipients and videos, work with templates and much more
How to import documents from GetAccept into Upsales.
To import documents from GetAccept into Upsales the 2-way setting must be activated in the app settings.
Open GetAccept in Upsales. Click on the cogwheel.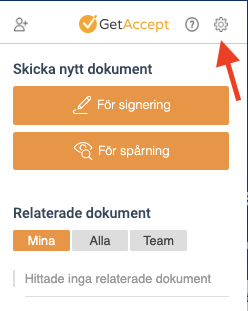 Select 2-way integration and authenticate.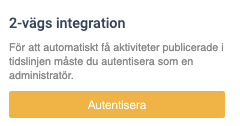 A signed contract will be shown on the customer card under the tab named "Documents" and "Uploaded by GetAccep".