First appointment = the first appointment with a new prospect. The focus on 'new' makes it the ideal metric when expanding beyond existing customers, companies and targets.
What is a first appointment
First appointments help both sales managers/admins and sales reps identify and segment:
First appointments:

An appointment with a new prospect that you haven't previously spoken to.

Appointments:

An appointment with a prospect or customer you have previously spoken to. For example, a follow-up or upsell appointment.

Separating and defining first appointments will mean your targets for new opportunities are more accurate.
It also makes it easier to track portfolios. For example, when a new account manager takes over and needs to know how many first appointments, compared to how many overall appointments, they have booked.
Setting targets
First appointment targets are found in Settings>CRM>Targets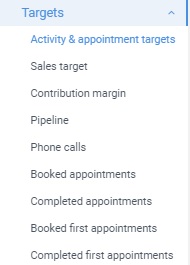 How to customize first appointments
First appointments can appear as the first column in your Sales board:

However, you may have a different way of describing your first appointments. You can customize this by going to Settings>CRM>Appointment types. Click on first appointment to change the name: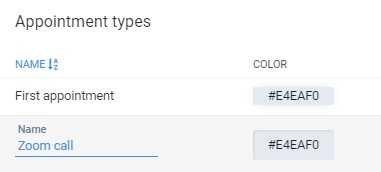 Want Upsales to still treat this as a first appointment for your Sales board? Tick the box under FIRST.
Want Upsales to show this appointment as the default when you create a new appointment? Tick the box under DEFAULT.


Your customized first appointments now appear when you want to customize your Sales board columns. Just click the 'Appointment types field and you'll see your custom appointments: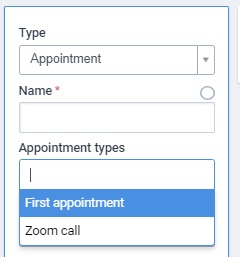 Merging first appointments
Importing appointment data that has different names for first appointments? Decided to change how your define first appointments?
Upsales can merge your appointments to suit how you work with appointments.
Head to Settings>CRM>Appointment types and click Merge appointment types.
Click the dropdown to choose which appointment types you want to merge. You can even give the merged appointments a new name.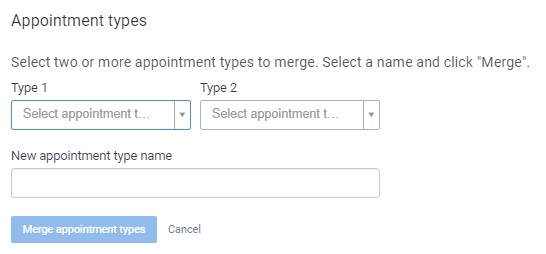 Merged appointment types still retain their appointment type for your reference.