To postpone an activity, complete the following steps:
1. In the Activities list, select the Move activity icon. 


2. In the Move activity window, select the new Date and Time.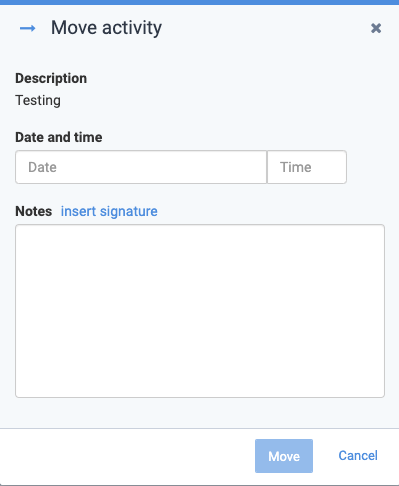 3. Insert your signature and any notes.
4. Select Move.
You can also postpone an activity by opening it and selecting a new date and time. Save it to postpone the activity.