You close an activity once it's complete. You can create related follow-up activities at the same time if applicable.
To close an activity, complete the following steps:
1. In the Activities list, select the Close icon.


2. In the Close activity window, insert your signature and any notes.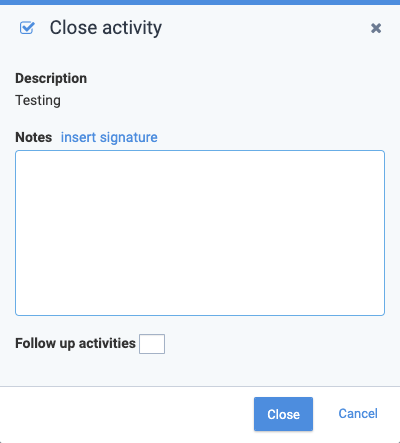 3. Select Follow up activities, if applicable.
Enter the follow-up activity Date and time.
Select the follow-up Activity Type from the drop-down list.
4. Select Close or Close and create follow-up activity.
You can also close an activity by opening it and selecting Close activity.
You can create follow-ups by opening the activity and selecting either Follow-up activity or Follow-up appointment. Either option closes the current activity and opens a new activity, ready for you to enter the follow-up details.