Check the box at the top of the list to select all items in the list.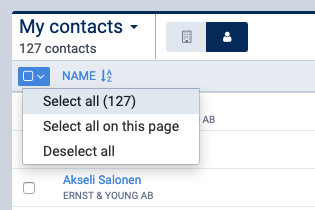 The multi-action box becomes available at the bottom of the screen, which will include the Export option, as long as you have the permission setting called "Export permission." 

You can read more details about the export procedure here.