When the total revenue of an order is divided over time you can accrue the order sum per month.
Accrue order is found in Create opportunities view.
How to accrue order:
1. Save the order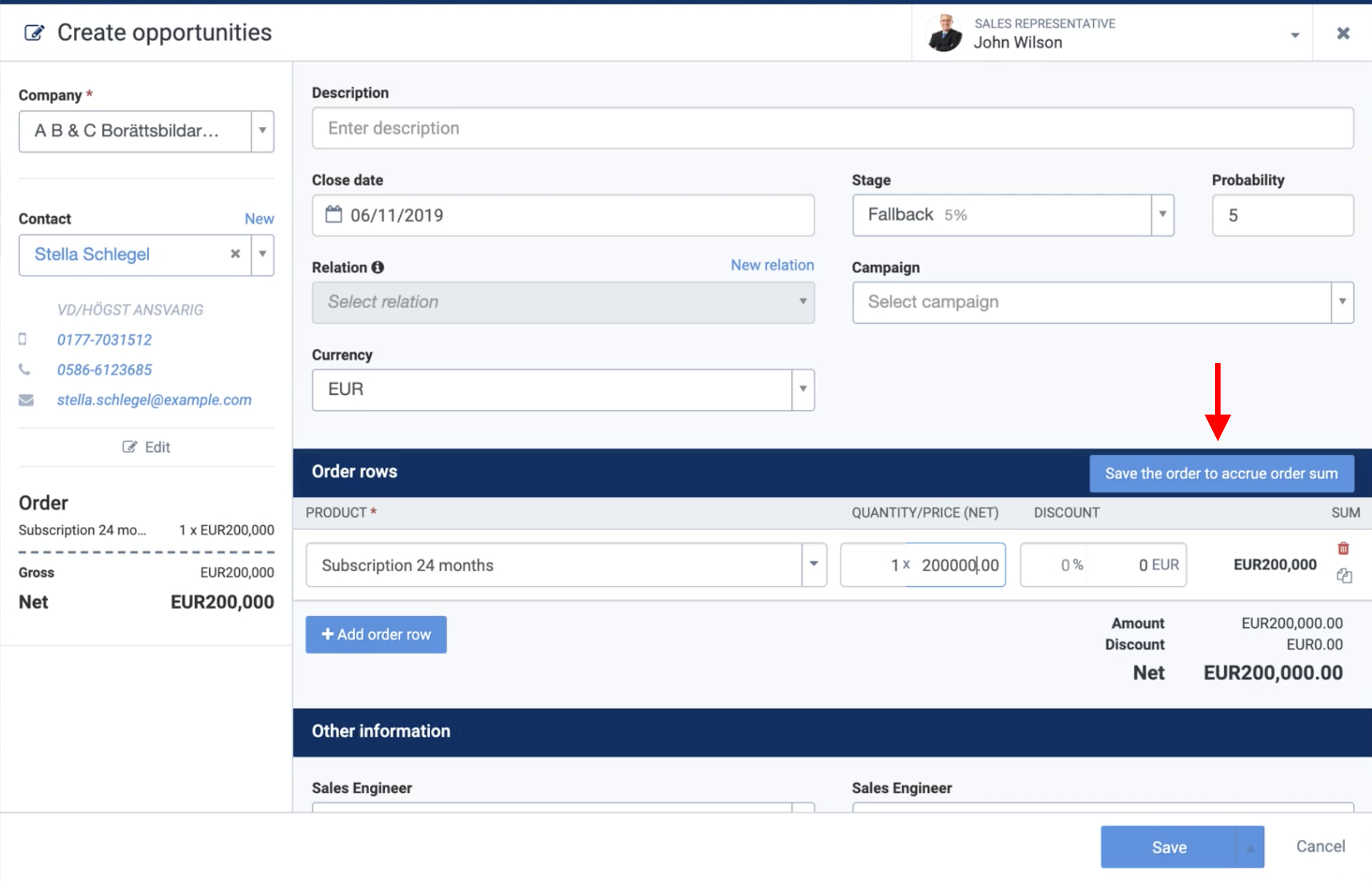 To accrue and order, the order first has to be saved. Save order by clicking "Save the order to accrue order sum", or just click save (this will, however, close the view).
2. Click "Accrue order sum"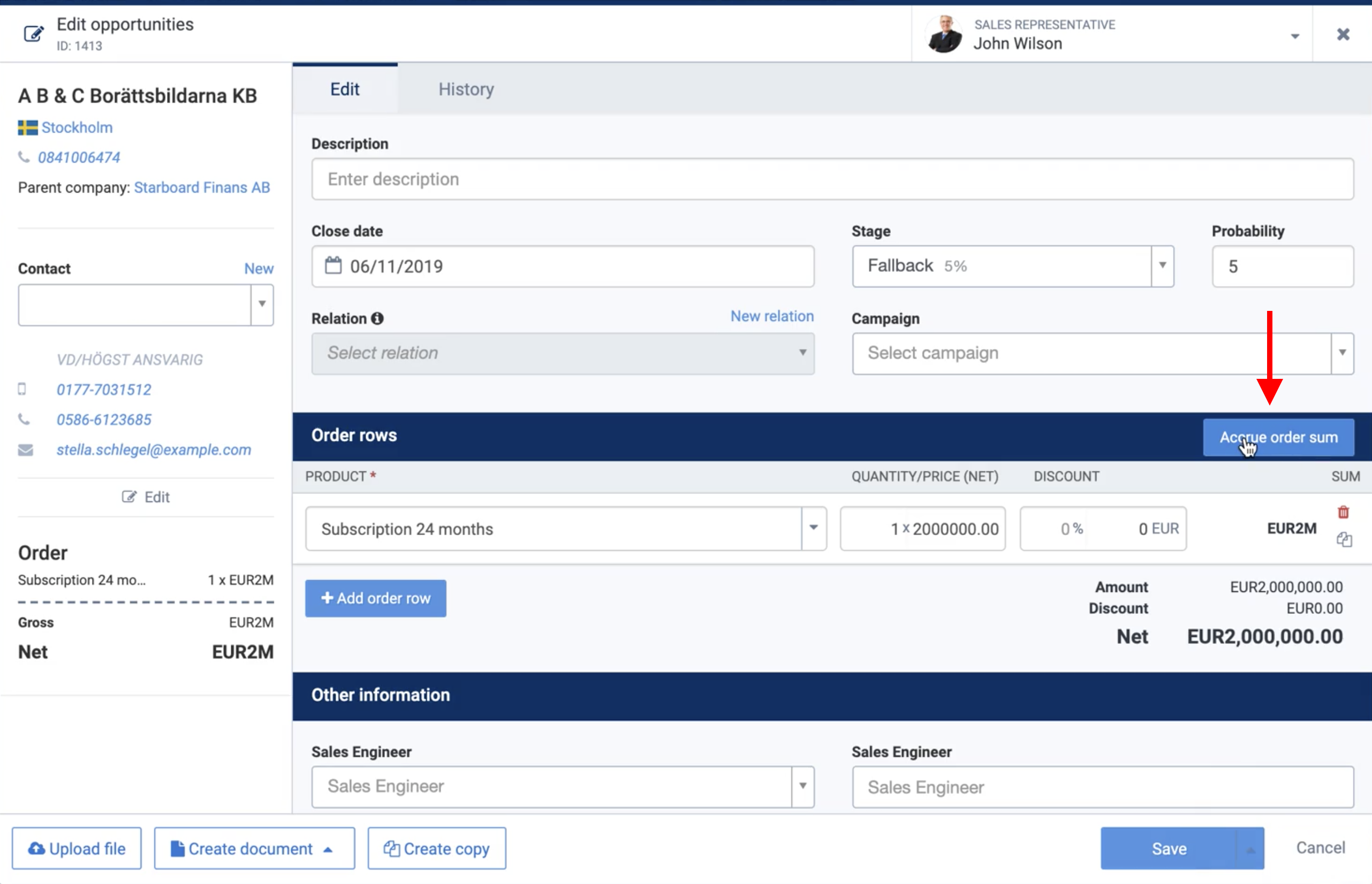 Clicking "Accrue order sum" will open the accrue order view.
3. Accrue the order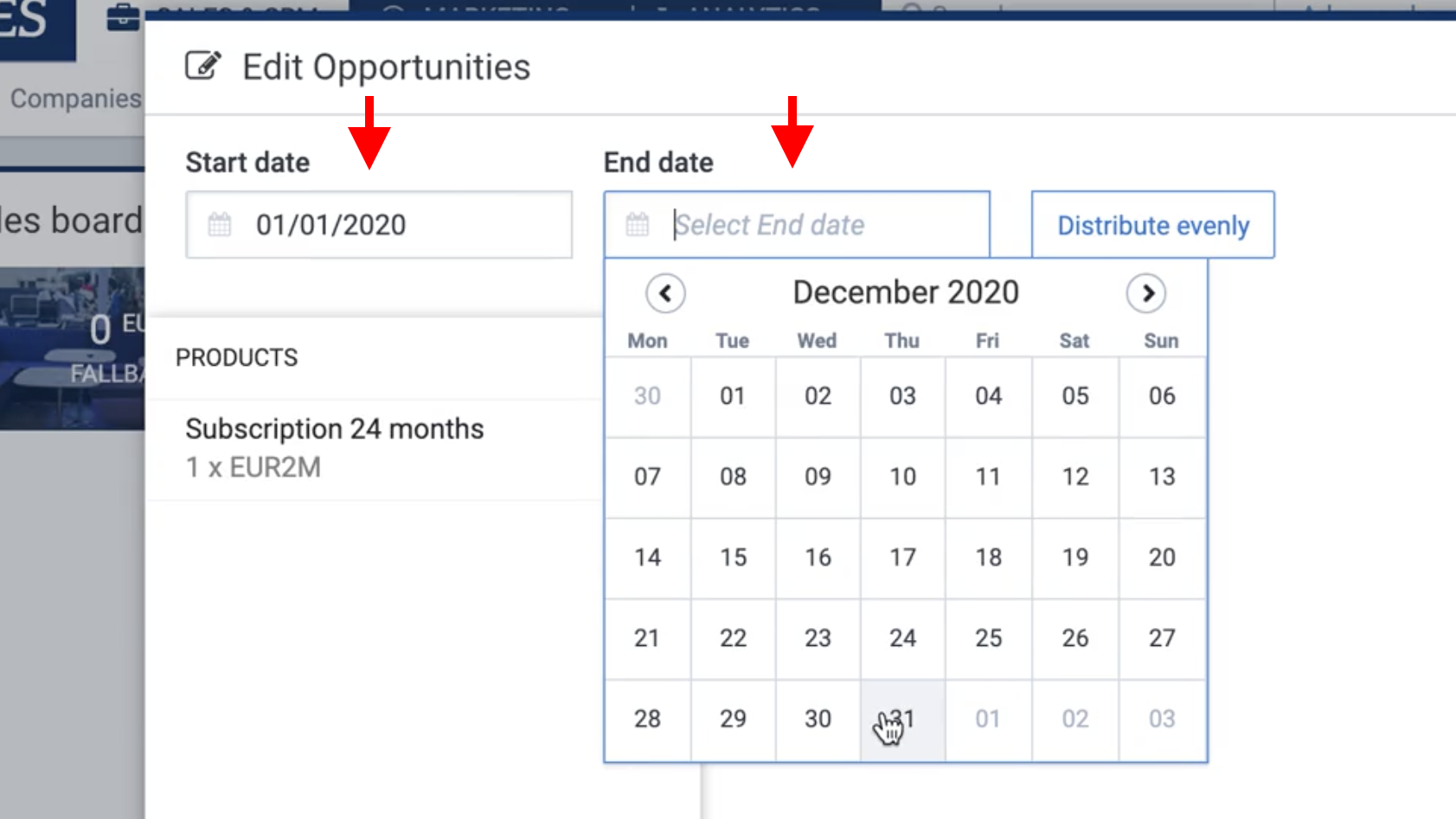 Select start date and end date for accrual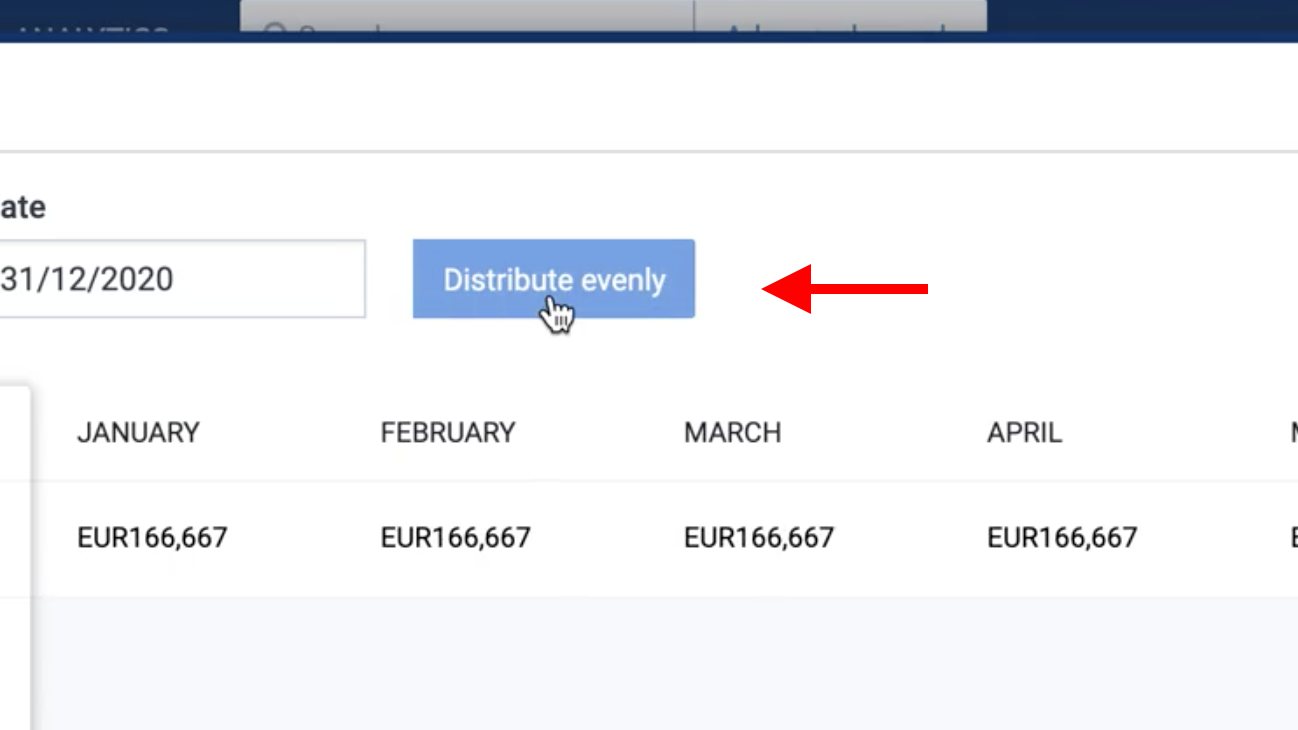 After you have selected the start date and end date you can choose to Distribute evenly. This will distribute the whole sum evenly over every month in the selected period.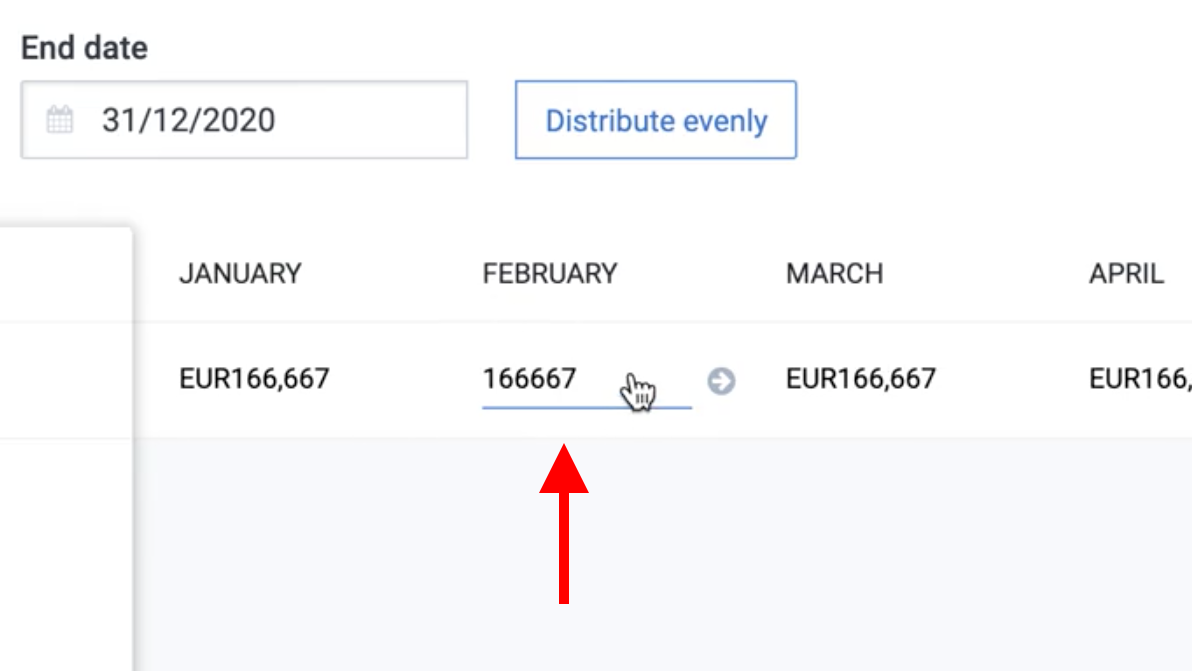 If you do not wish to distribute evenly you can edit every month manually. You may also edit months after you've distributed evenly, to divide sums between months as you wish.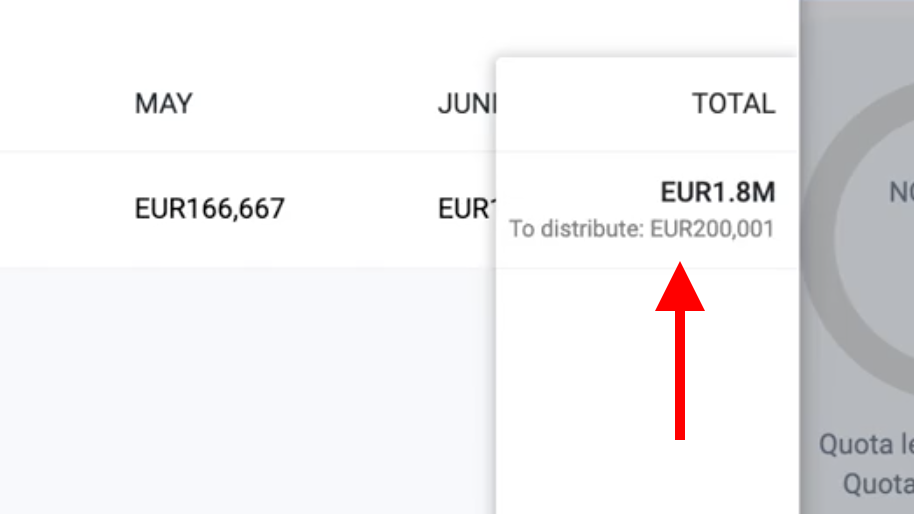 When distributing manually you can see on the right side of the view, how much there is left to distribute.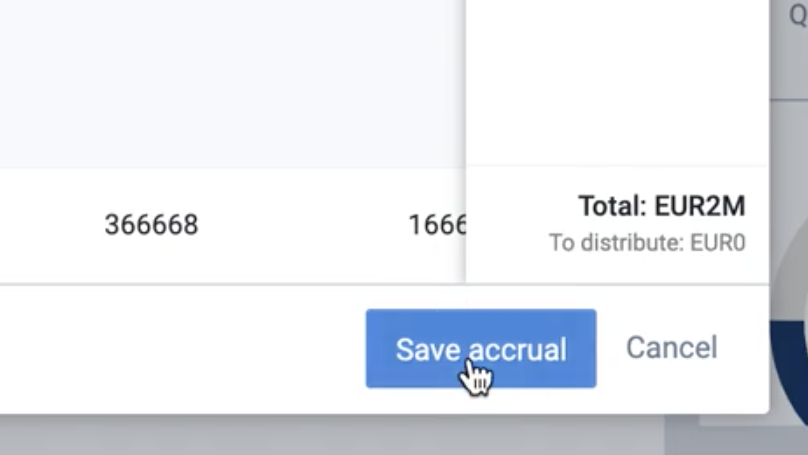 When you've finished distributing click Save accrual.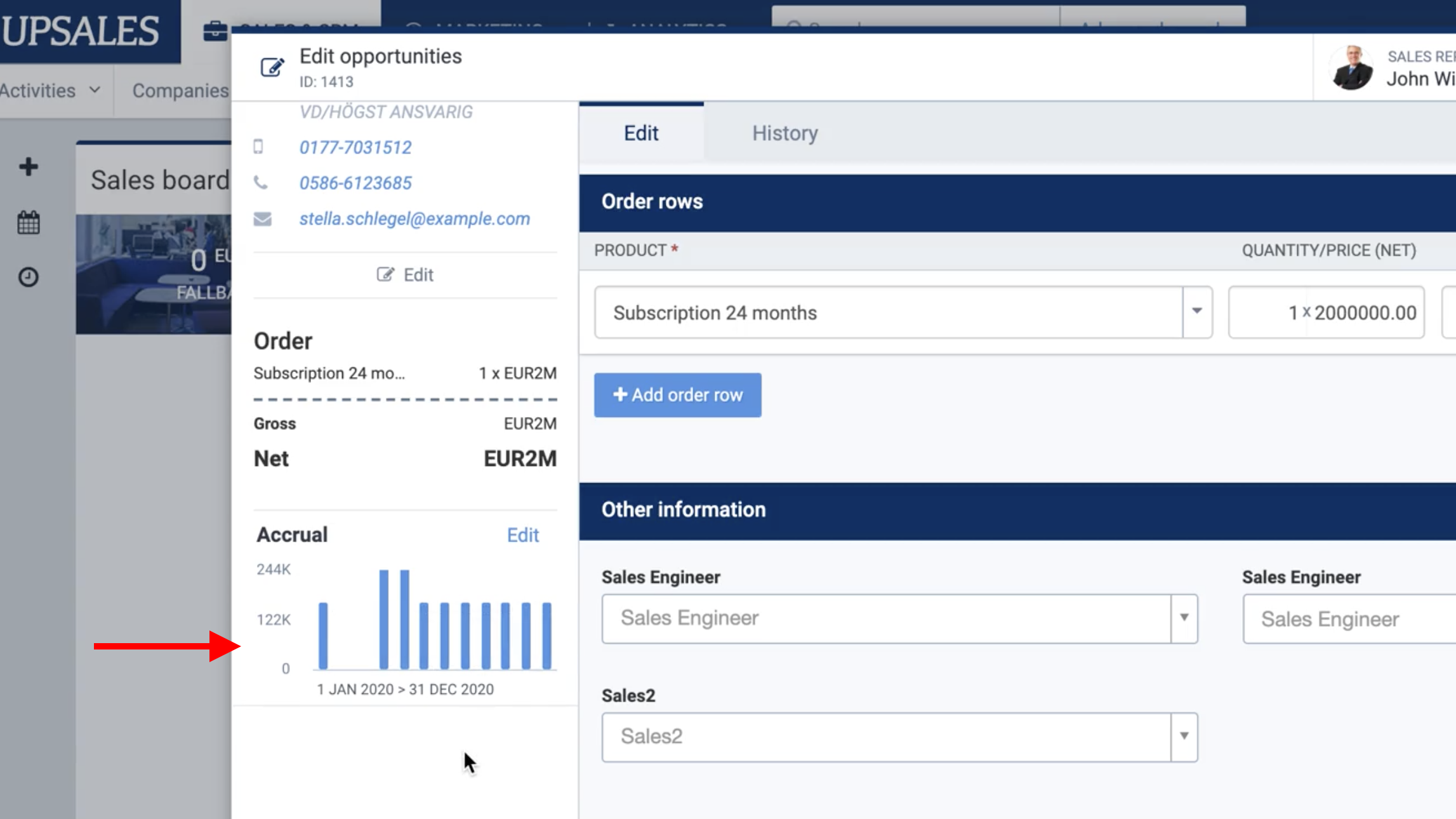 The accrual will appear as a bar chart on the left side of the opportunity view.