Having duplicates among your companies and contacts can be frustrating and time consuming. Find Duplicates will search your database each night and find companies and contacts that look like duplicates based on different parameters.
Administrators can review suspected duplicates and choose to either merge contacts/companies, ignore suggestions or delete both contacts/companies.
How to remove/merge duplicates:
1. Opening the Duplicates List
When duplicates are found, Duplicates will appear on the top bar of Companies and Contacts.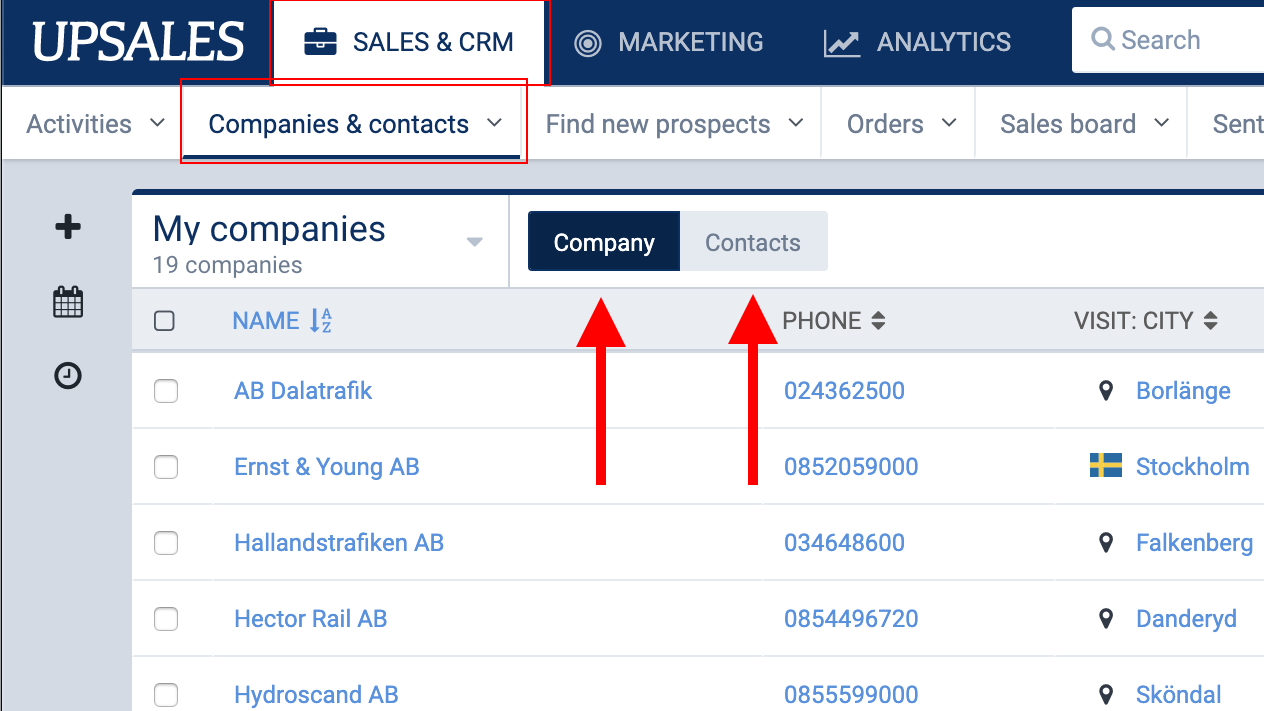 Depending on if the found duplicates are companies or contacts, they will appear on Company or Contact tab.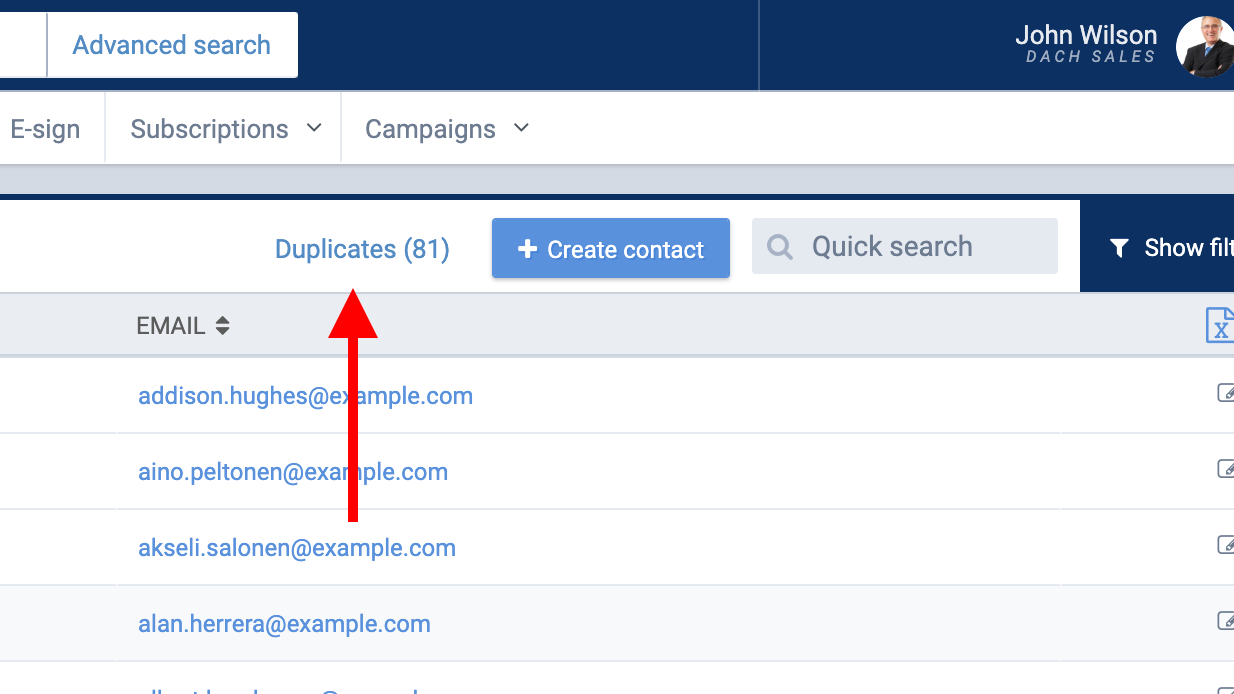 Click Duplicates on the top bar of Company or Contacts tab to view duplicates list.
2. Reviewing duplicates
When opening the Duplicates list, Administrators will see suggestions on which versions of contacts/companies to be kept.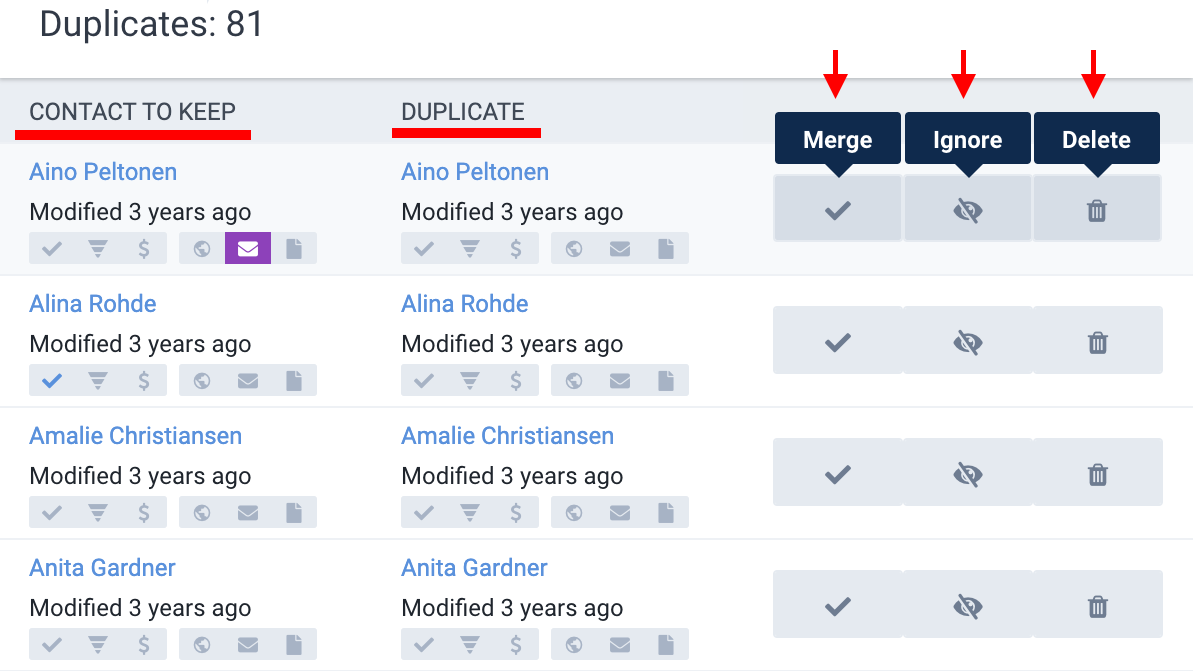 You can choose to accept the suggestion and Merge the contact/company, Ignore the suggestion or Delete both contacts/companies.
Click on contact/company in the list to show more information on what data will be kept and what data will be deleted, if merged.
3. Do updates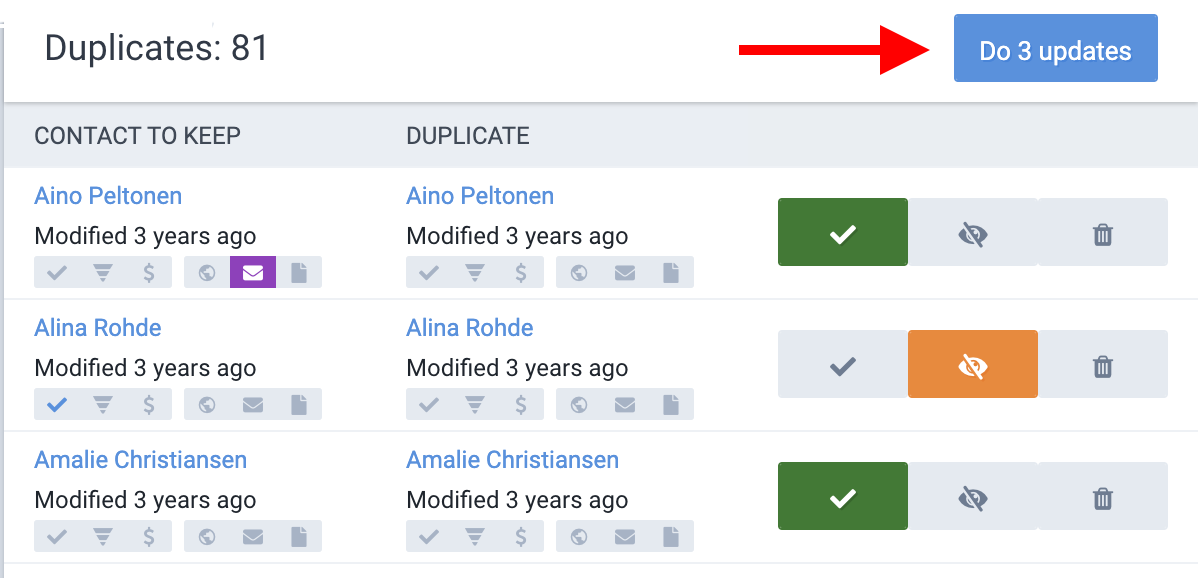 Once you've made your decisions, click "Do updates" in the top right corner.
4. Confirm choices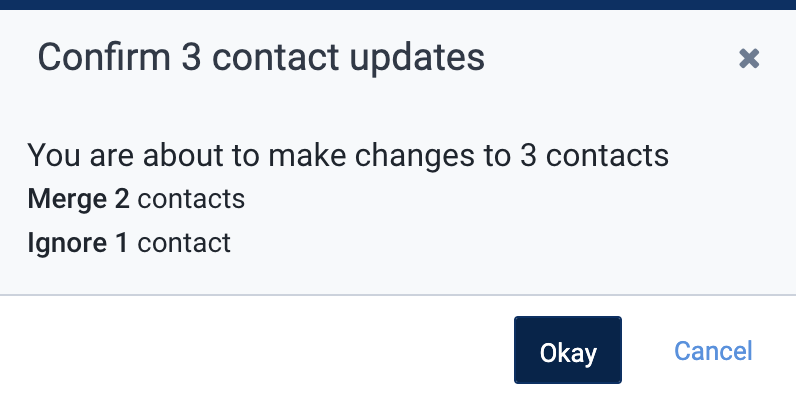 Once you've made your choices and clicked "Do updates", you'll be prompted to confirm updates. Click Okay to confirm changes.
What are the suggestions based on?
Suggestions are based on the most recent activity and which company/contact seems to have the most relevant data
How are matches made?
For contacts, matches are made based on name and email address. For companies, matches are made mainly based on company names.