When adding a new contact to a company, Upsales checks previously added contacts to suggest an email for your new contact.
This is done by looking at the email format used by the first contact added to the company since most companies use the same format across their organization.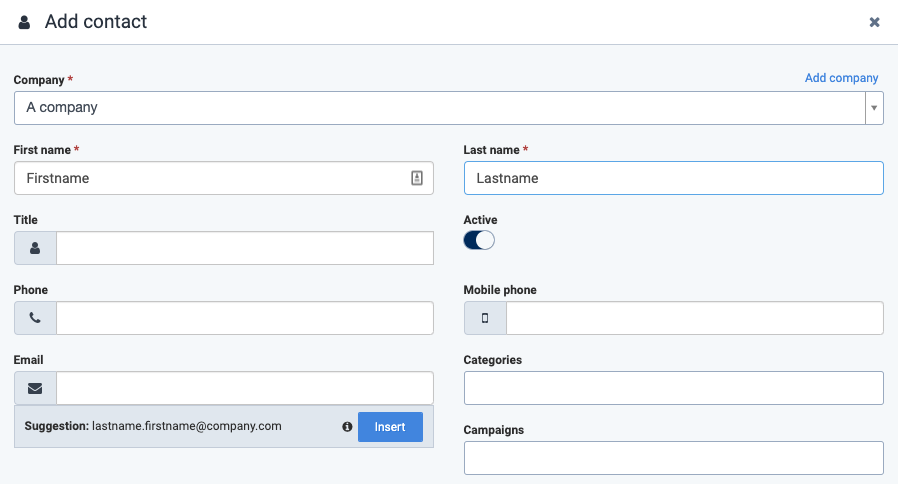 Just to be clear, the suggestions shown are entirely based on the emails used by other contacts for that same company in Upsales. Upsales doesn't check if this is the correct email for this contact, the suggestion merely looks at what format the other ones are using.