A: This is most likely due to the date filter applied as standard on the report in Report centre: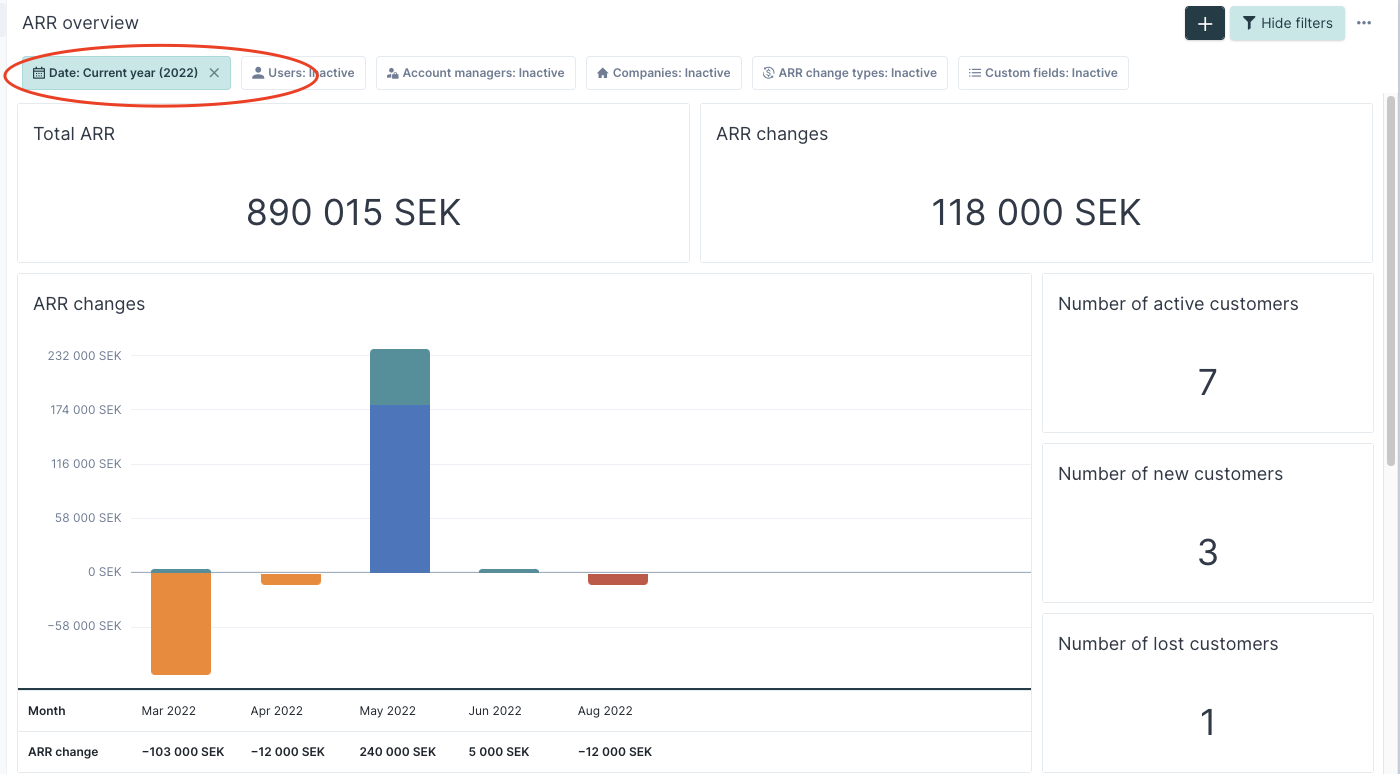 This shows the ARR calculated until the last day of the current year. Any churn or new subscriptions will be included in this number.
If we check Insights and the report called "Total ARR right now", this shows your current ARR. That's why the value in those two reports can differ.