When most of your day-to-day communication with clients is conducted via email, it can be difficult to discover discussions related to a specific company or contact. You can activate the email sync to neatly organize and save all of your conversations with a contact or company.
However, if you don't want to send emails through Upsales, you can implement this workaround to sync your emails to the related company and contact. This method works no matter which email service or client you use.
To sync your emails as activities, complete the following steps:
Make sure the person you are emailing is a contact in your Upsales account.
Make sure the Send address matches what you have for that contact in Upsales.
Add crm@upsales.com to the BCC line of the email you are sending.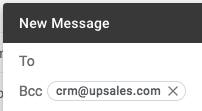 The email thread is automatically added as a closed activity with the activity type "Email out" on the Company Card.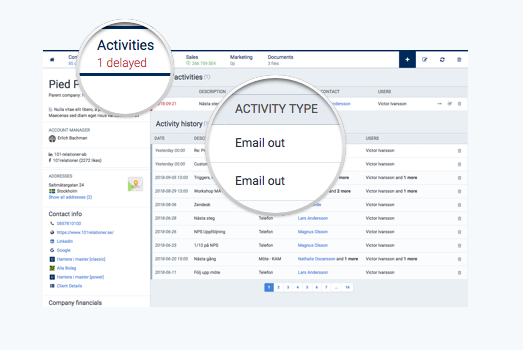 Note: This method does not save attachments.