You can customise a form's appearance, changing colours or enabling CSS styling.
You can also use Google Fonts in Forms & Landing pages
This article covers how to:
How to change form colours
When creating or editing your form, click the Design tab:



You can change:
Field theme: Change colour of text and links
Button: Change colour of button background and text
Form background: Change colour of form background
To change a colour, click the coloured box with # and 6 numbers (hex code). You can either type in the new hex code or click a colour from the panel: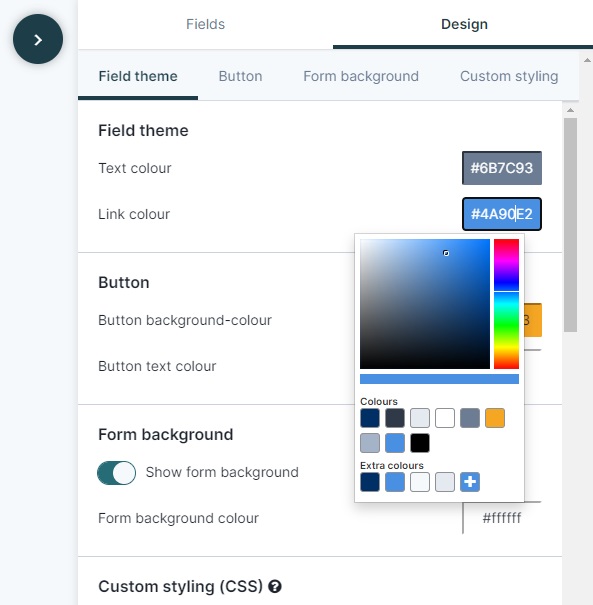 How to enable CSS styling
Click the Design tab:



Click on the Custom styling tab, or scroll down to find Custom styling (CSS). Accept the great responsibility that comes with great hacks, by clicking Don't worry, I'm a code wizard.
Commence code hacking.