When you have mastered the basics of Upsales Insights (if you haven't, look at the guides in the sidebar to the right) you might want to take your looks to the next level. Table calculations is a great way to do that.
Table calculations allow you to create your own "on the go-measures" by performing math on existing measures. For example, you might have a look like the one below, that shows number of orders and total order value per sales rep;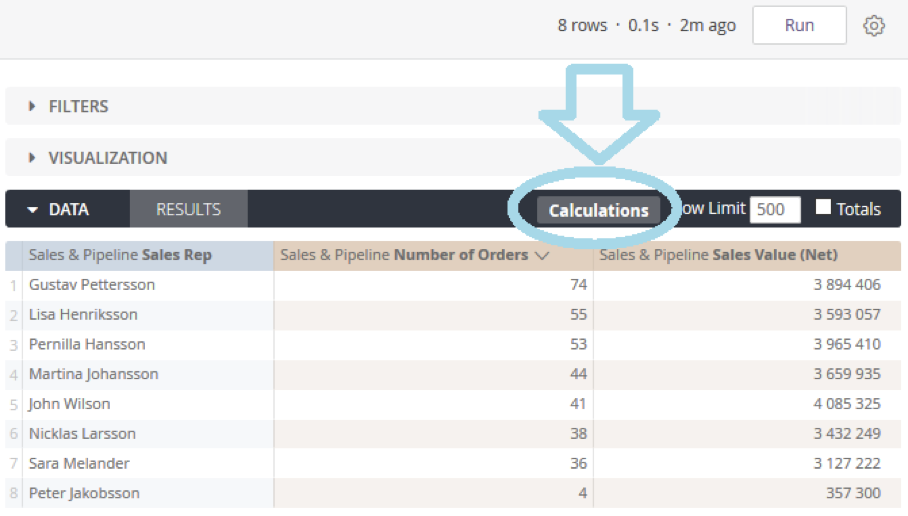 From the data displayed in this table, we could calculate: Sales Value / Number of Orders to get the average order value per sales rep. Start by clicking the "Calculations"-button marked in the image above.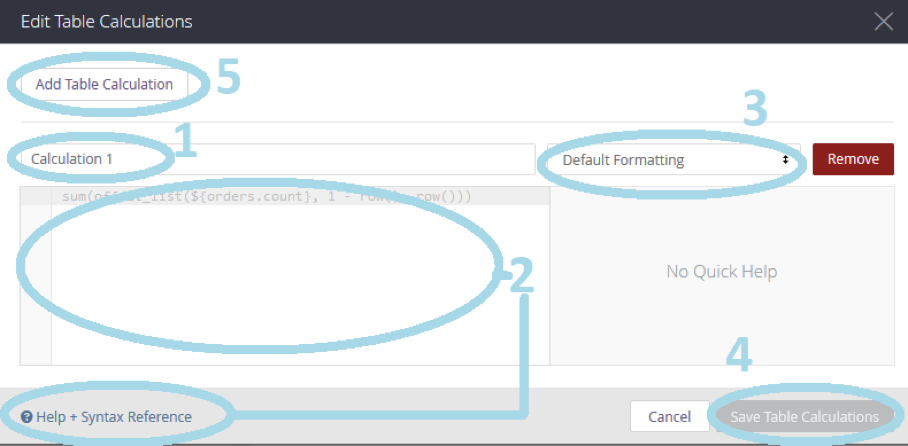 1, Start by naming your calculation, this is the name that will be displayed in the look
2, This is where you enter the formula for your calculation. You can only use measures that are currently displayed in your look. If you start typing the name of the measure you want to use, you will get a list of suggestions. Click your measure (Sales Value (Net)) to have it added to the formula: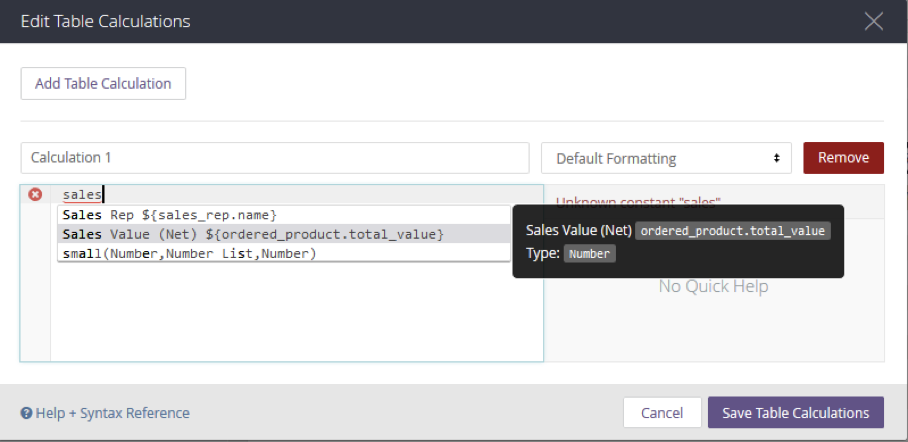 Upon clicking the measure in question like above, the variable name for that measure will be added:

Add "/" and do the same for "Number of orders". You will now have something that looks like this:

NOTE: By clicking "Help + Syntax Reference", you get a complete list of all available operators. +,-,* and / works as you would think, but you can also make more complex calculations using the formulas in this link.
3, In this dropdown, you can select how you want to format the calculations, do you want 0 decimals or show the value in %? This is where you make that choice.
4, Click here to save the calculation
5, If desired, you can add several calculations to the same look. Just click this button and go through steps 1-4 again for your new calculation.
The end result will look something like this: