On many of the lists in Upsales, you can toggle between something we call a "view".
For example, when you are viewing the leads list, there are several different views for that list. You can switch view by clicking on the view selector, on the top left-hand corner of the list.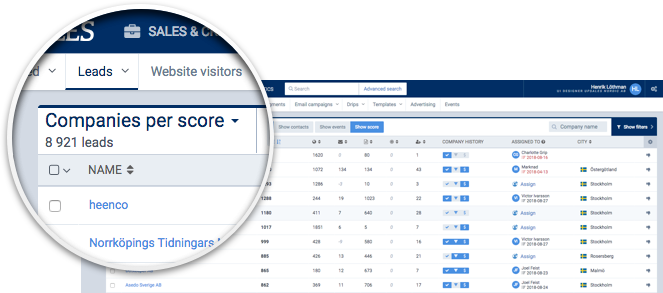 The view selector will reveal all available shared views for the current list.
Make your own views and save them 
If you find yourself often using filters to change a certain list in the same way over and over again, you might want to save those collections of filters as a new view.
In the view selector, you will find a field called "Save view as". Simply type in a good descriptive name and hit the enter key on your keyboard.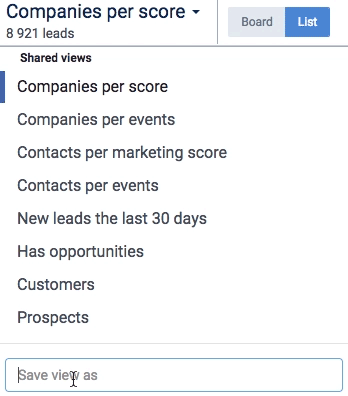 A view can be saved each time you make filter changes. The view selector will get a label "View has changed" indicating that the view can be saved as a new view.
Setting your saved view as default
Once you have saved a view, you can set it as default. Meaning that every time you load a certain list that you have created a view on, your saved view will be loaded directly.
You do that by clicking the star icon on your saved views row.

To edit a saved views name under "My views", click the cog wheel icon.
Heads up! Shared views cannot be deleted
Lists that do not support the view selector and saved views;
E-signs
Live feed
Advertising
In the Report Center, the view selector looks a little bit different.