Filters appear in many Upsales screens. Below are some use cases and features.
On the right side of your screen, select Show filters if the Filters list is not already showing.

You can select Show all filters to show available filters or select Only active to only show filters that are currently applied to the list or report.
For date filters, you have multiple options, ranging from today or 1 week, or you can enter a specific date range.
Other filters open a new panel, where you can check multiple options.

You can use the Exclude selected slider to show all but the selected items.
To find a specific filter, you can enter the first few letters of the filter name in the Search filters field and matching items will show as you type.
To remove filters from the selected category, select Deselect all.
Select the left arrow at the top of the filters panel to return to the other filters.


Applied filters are highlighted.

You can select the x to the right of the applied filter to remove it. To clear all active filters, select the trash icon.

The list changes as you apply or remove filters. Click the dropdown and then click Save view to save or share a view: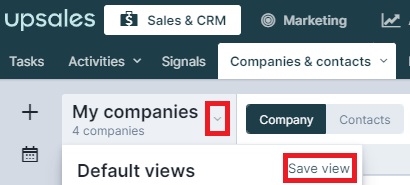 7. You can also use the multi-select to make multiple updates to your filtered data. Tick the box at the top of your data: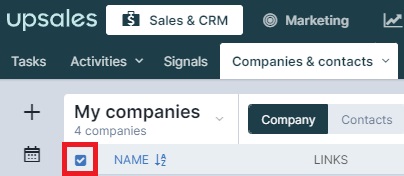 A pop-up appears for you to choose which edits to make: