Find new leads in Upsales by searching and filtering up-to-date and accurate company databases.
Use Bisnode to segment prospects by:
industry
revenue
location
company size
When you're ready to go ahead with your new list, Upsales tells you if there are any existing companies in your selection to avoid duplicates.
In February 2021 Upsales introduced a new FREE add-on called Upsales Prospecting for Swedish companies with extended prospecting filters and AI lead recommendations. Try it today!
Adding companies to campaigns
Before you add these new prospect:
add them to a specific campaign (to keep track of companies you've bought)
assign them to a colleague
create an activity list straightaway.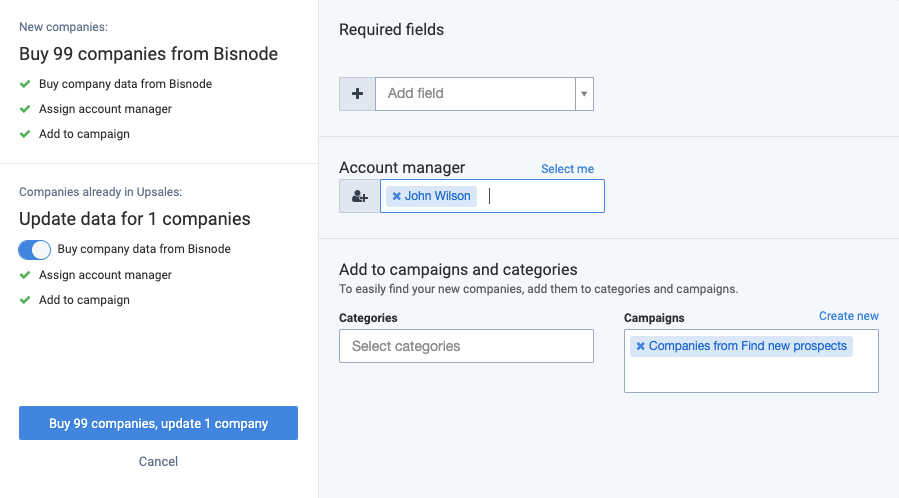 Find similar customers
If you're fortunate enough to have this add-on you will also be able to find new prospects similar to existing customers.
This view enables you to find company segments where you've had success in the past: