Forecasts can be unpredictable and volatile – especially when your CFO comes knocking and says your projected sales figures are ludicrous. This particular trick is most useful for utilised time over a period – typically used by consulting and staffing companies.
An easy way to get around this conundrum is to use custom fields for start and end date on order rows. This allows for a forecast showing accrued sales over an exact interval. As opposed to close date, which is the date a deal was confirmed, the start and end date can break down the sales value down to the day value.
For example, you close a deal worth $1,000. The start date is today and the interval period is 100 days. The end date is therefore 100 days from now making the daily value of the deal $10 while the entire contract's value remains $1,000 closed today.
With this in place, forecasted and accrued sales dashboards can be created in Insights – Upsales' business intelligence tool.
Pro tip!
Make these fields mandatory to avoid anyone forgetting to fill them out.

Apply them to order row instead of order as one contract might have multiple accruing intervals.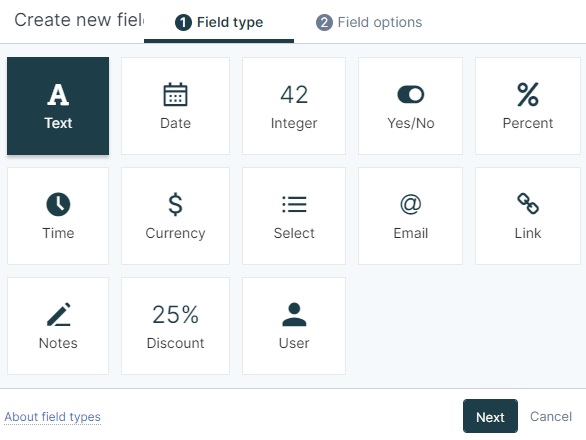 You can create custom fields on order rows by clicking the cog wheel icon in the upper right corner of Upsales and then navigating to CRM → Fields → Order rows. You need to be an administrator to access this.