This add-on gives a complete overview of all your subscription revenue and transforms Upsales into a subscription machine.
Tailored to your sales model
When adding the Subscriptions add-on you'll also be treated to a new Sales model named Recurring Revenue. This option enables a lot of features to help you manage your subscriptions:
Option to display ARR/MRR across Upsales and in reports
Churn calculations
Distribute revenue between the users of the subscription or the account manager of the customer
Advanced analytics
Included in all Upsales accounts is the highly customisable Report centre. With the Recurring revenue sales model active you'll have access to a wide range of Subscription/SaaS information based on your subscriptions.
ARR/MRR overview

One of the basics of Report Centre is getting a good overview of your subscription revenue.
ARR/MRR vs target

Coach your team on portfolio growth and subscription sales.
Churn statistics
Net Revenue retention (NRR)
Find these and many more Dashboard and widgets in Report Centre
Sync with your ERP and visualise your revenue
Upsales offers syncs to a range of ERPs to give you the power of a complete overview of all your subscriptions and order.
Customer sales overview
Get a complete overview of what's happened with your customer's subscriptions.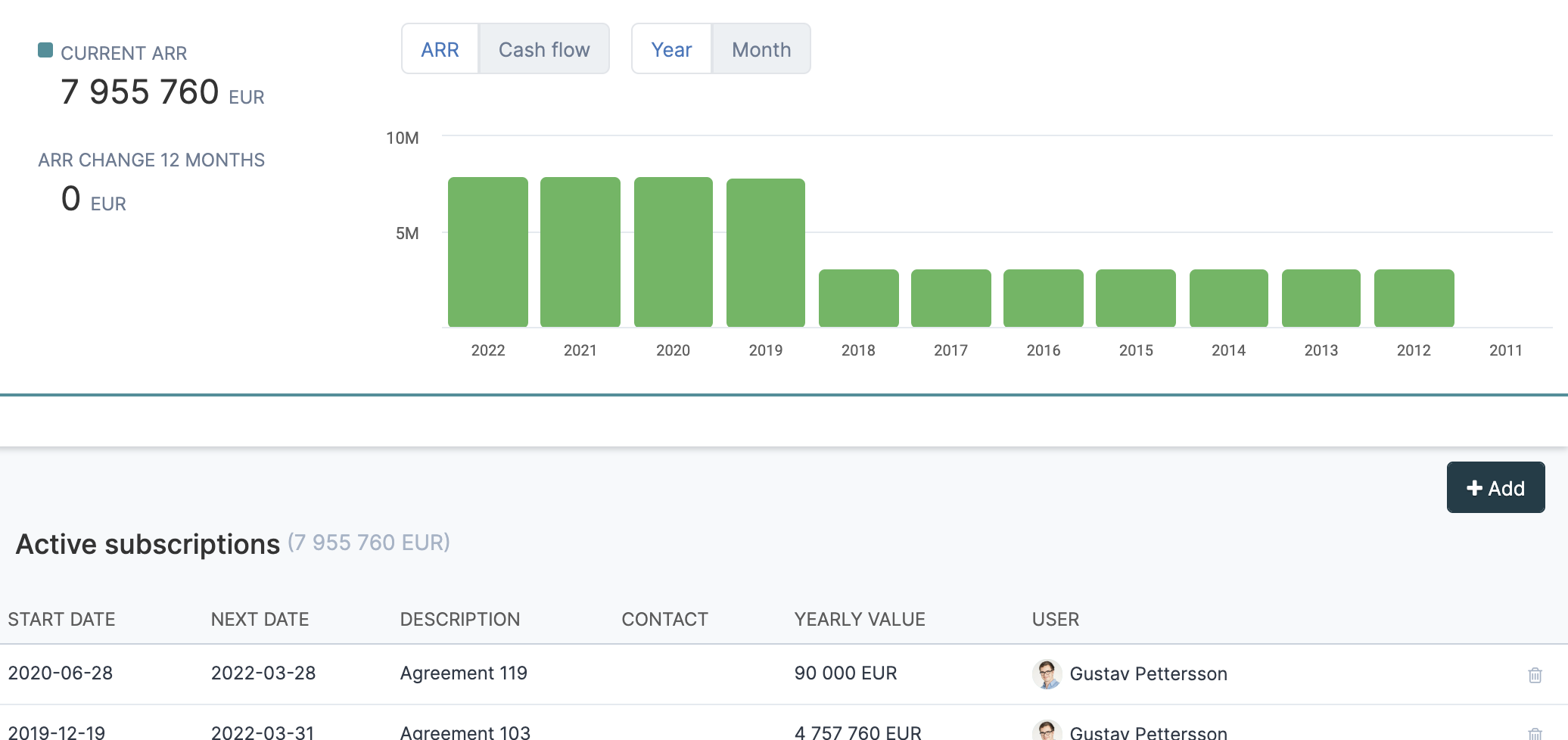 Subscription vs one-off products
Streamline and simplify with settings for your subscription products.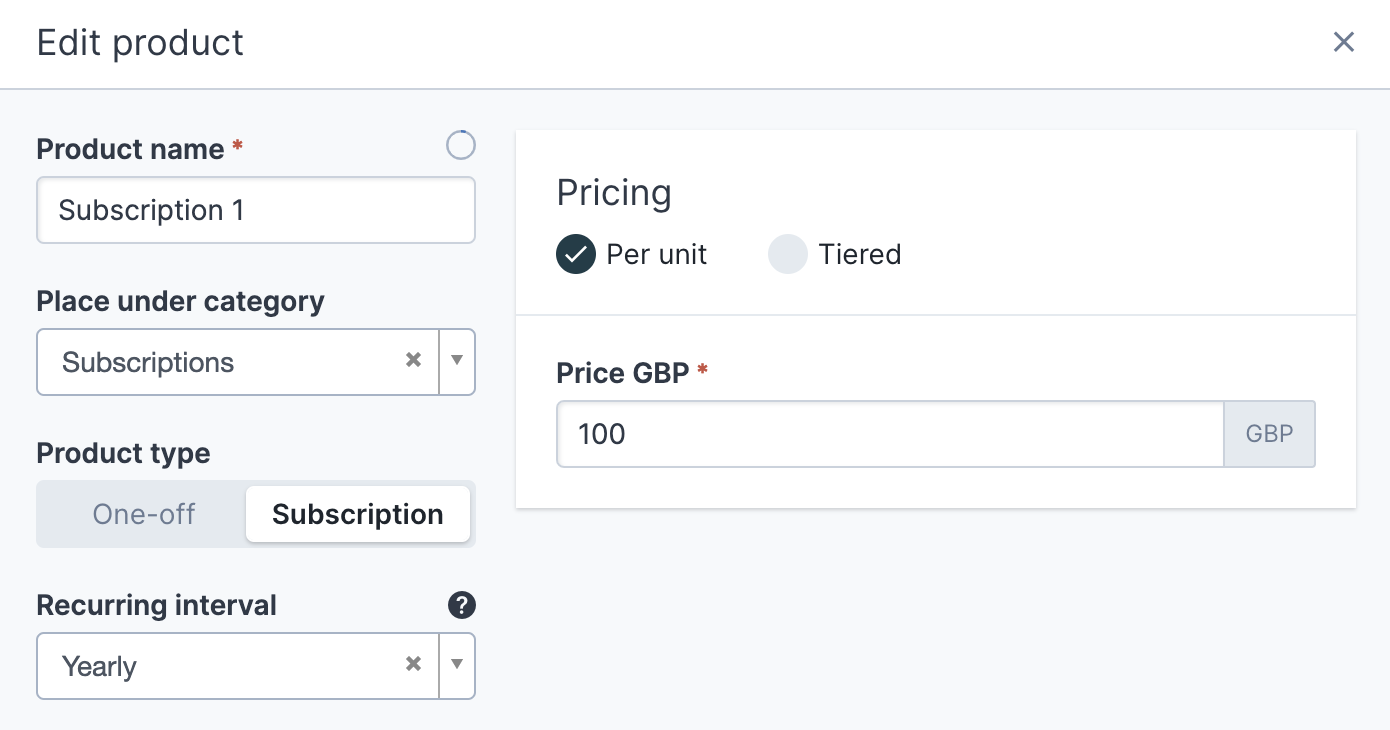 Subscription targets
Measure your team's performance on their subscription and one-off sales.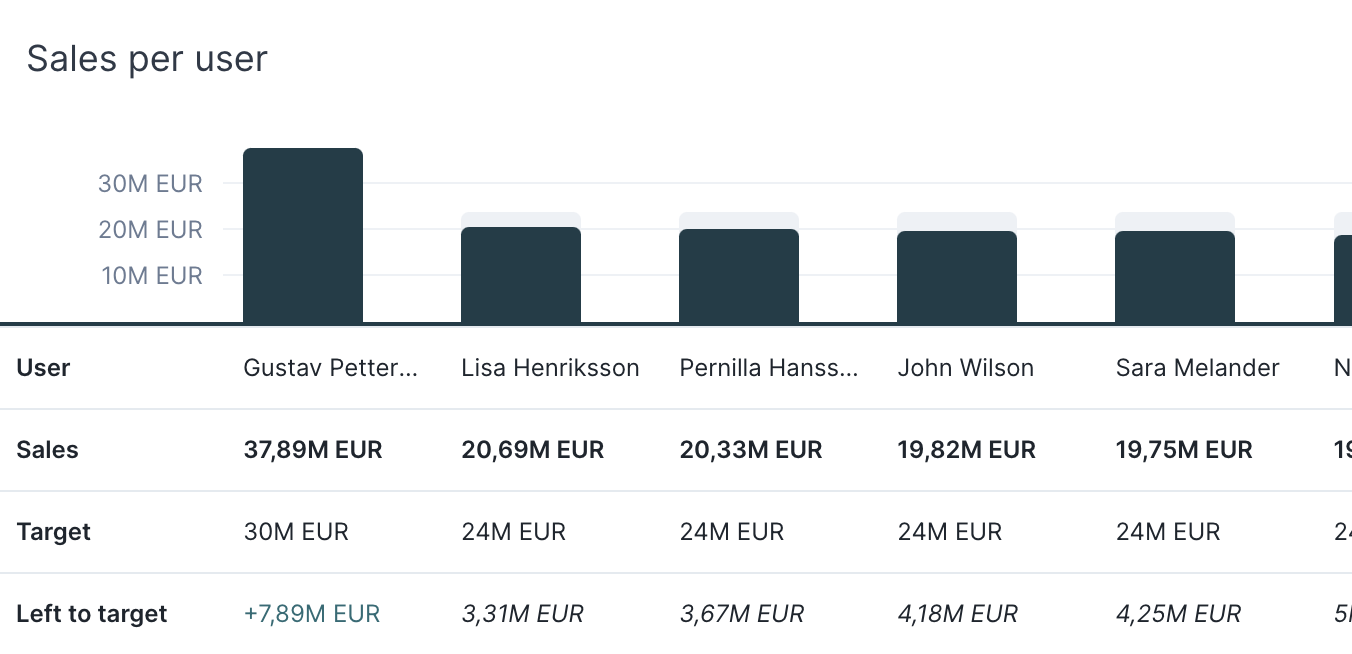 View subscriptions that are starting soon
Subscriptions sold for a date in the future are visible in the company card tab: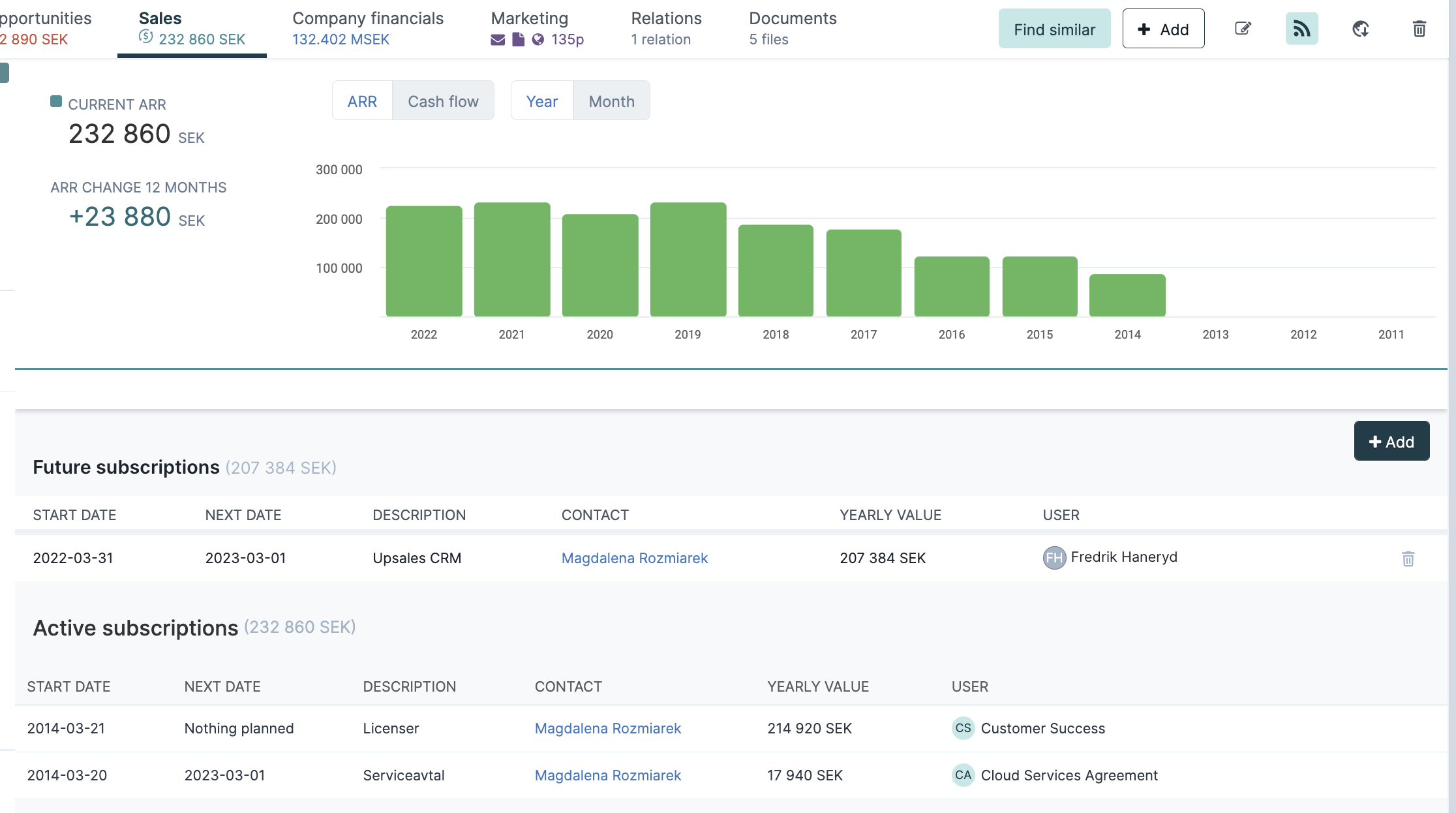 Celebrate in Slack & Microsoft Teams