The Report centre is your all-in-one BI and reporting tool for your sales and activities.
You can explore performance, targets and progress for both your organisation and individual users. Start with a summary overview, with options for customising and filtering as you drill down.
This article covers:
View our Swedish tutorial video
Please note: The Report centre uses the data you add to Upsales. The more data you put in, the more insights you get out.
Where to find the Report centre
Click Analytics → Report centre:

This opens up the default view: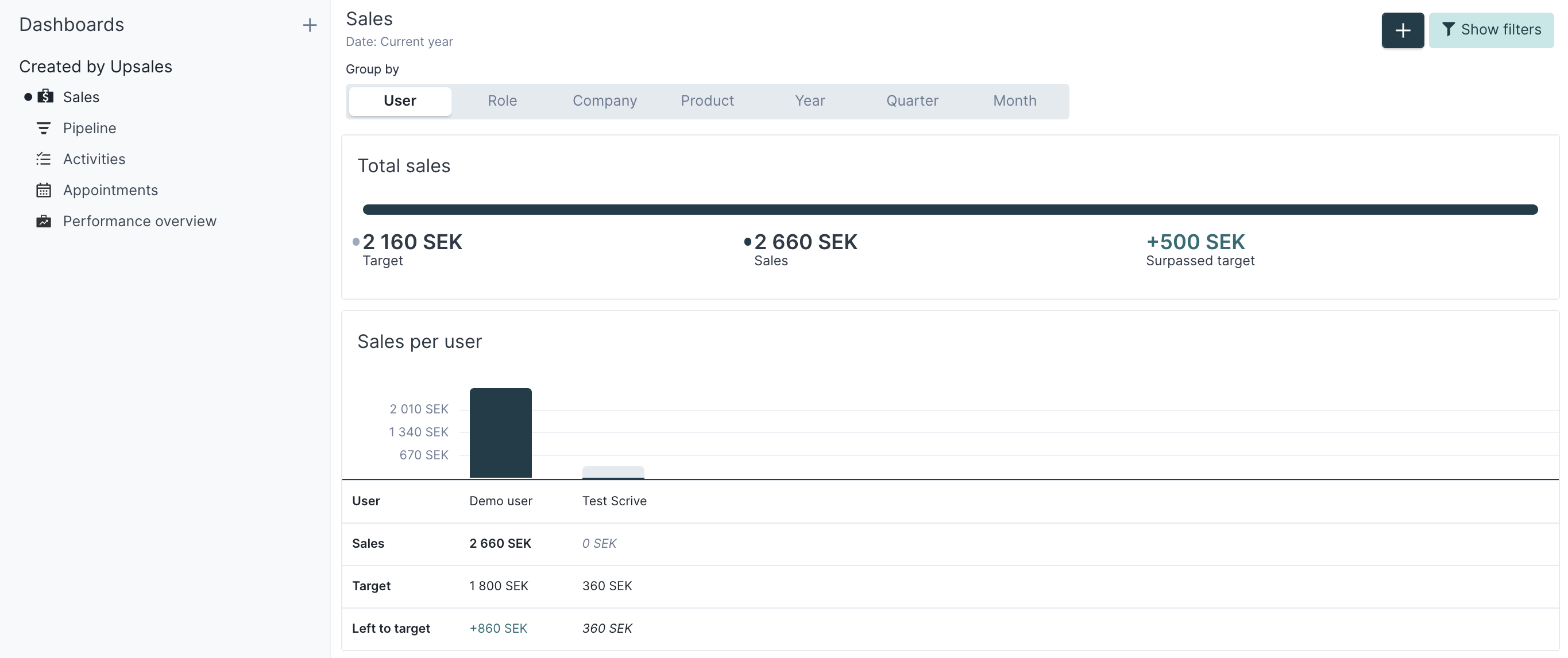 Dashboards overview
Dashboards offer multiple ways to view, analyse and drill down into your data. Upsales gives you a set that is ready to go: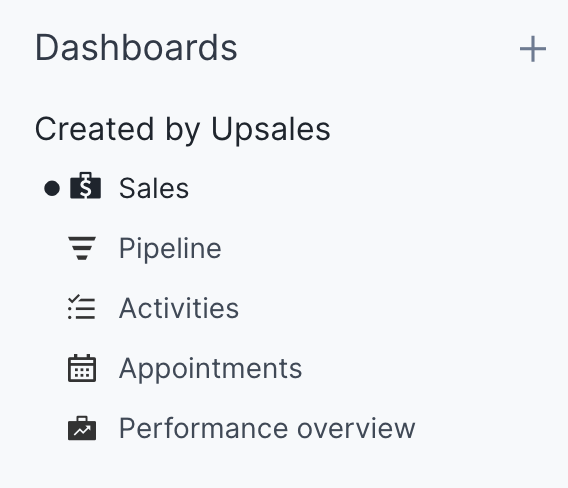 Click any of these and you'll get taken to the full dashboard.
You also have the option to create your own dashboards, by clicking the +sign:

Grouping of dashboards
In Upsales dashboards you can quickly switch between different groupings to find the information you seek.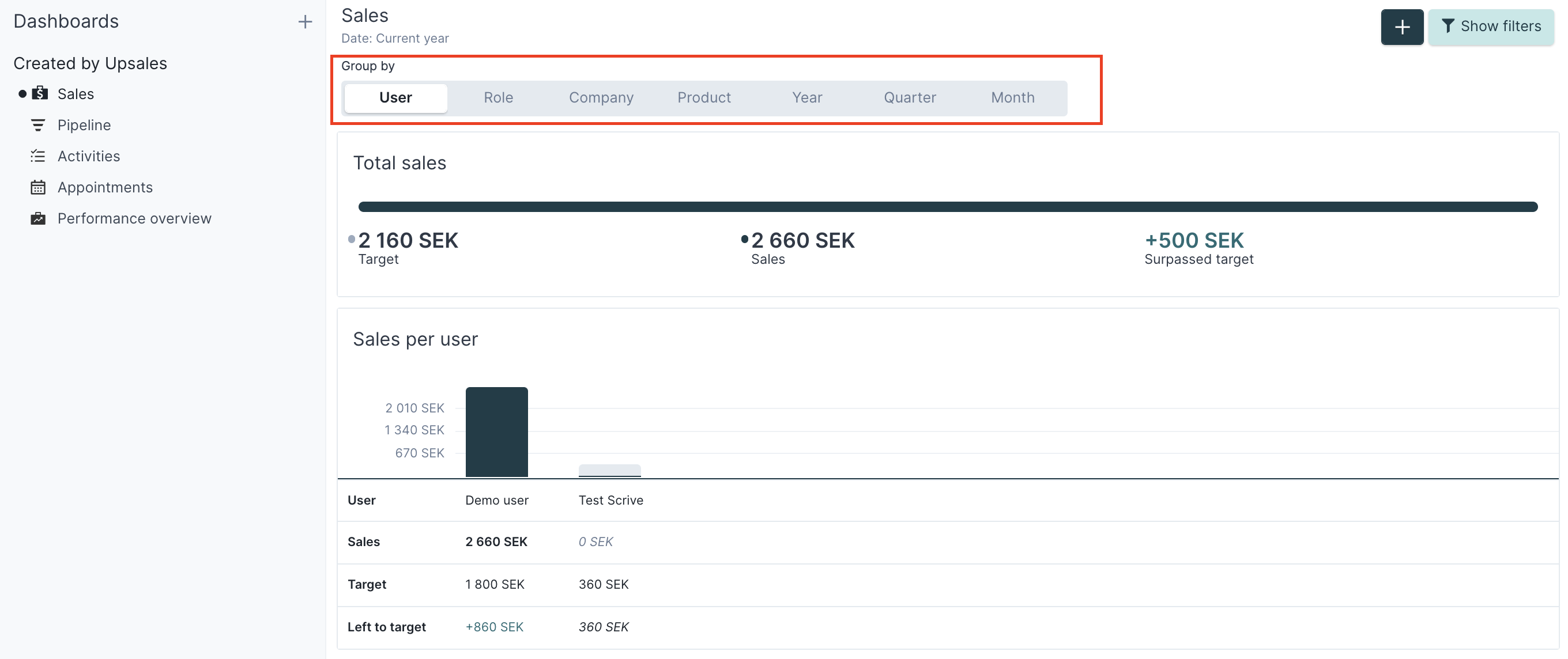 Filter of dashboards
By clicking on show filter you can add, edit or remove a filter on your dashboard. Add as many filters as you want and they will apply to all widgets on the dashboard possible.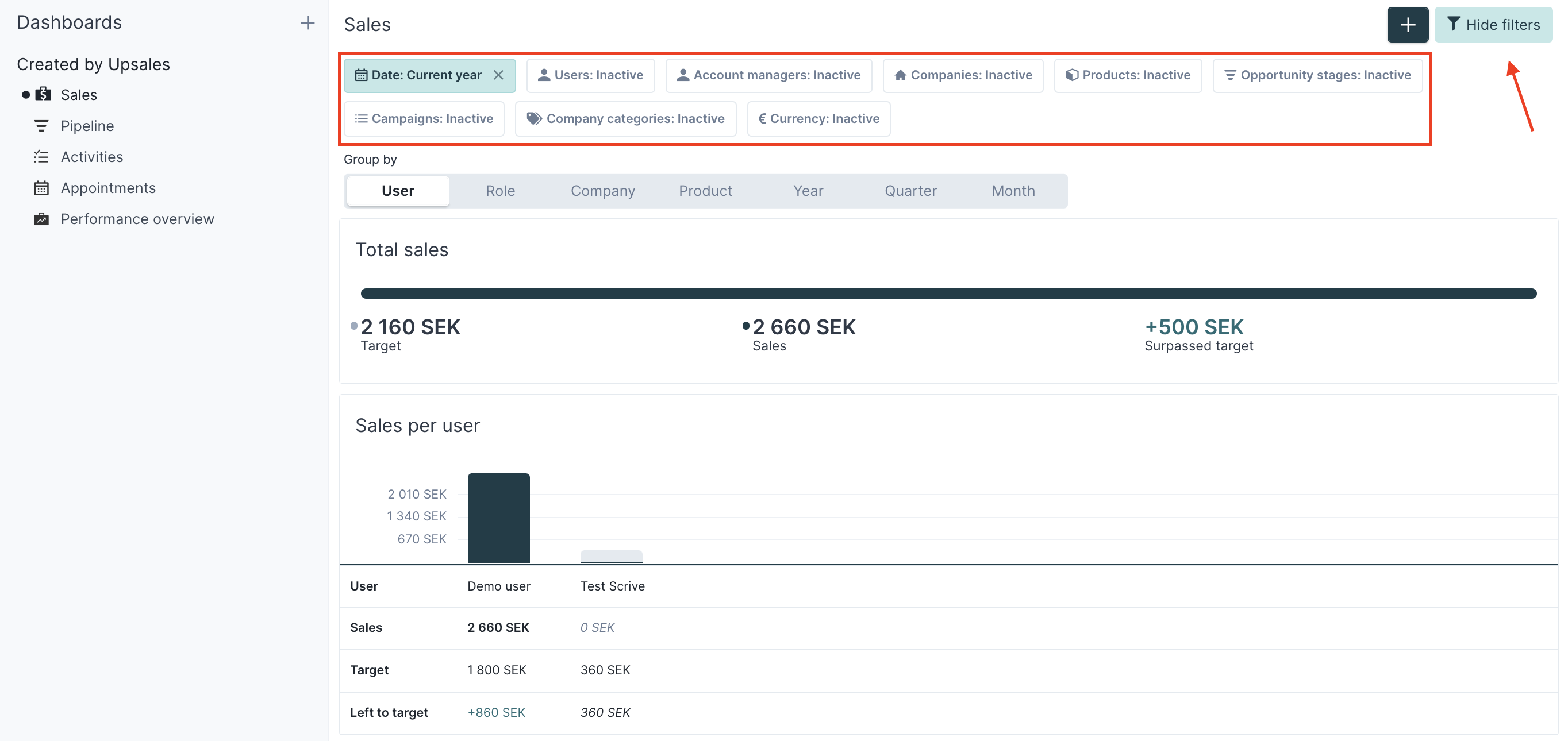 To see which filter is applied on a specific widget, use the filter icon on the top right of the widget:


You can also build dashboards that exclude data (for all dimensions except custom fields). After choosing your dashboard, click the Exclude selected toggle:


Widgets overview
Use widgets to go in-depth on any metric or dimension in Upsales. Build your dashboards with various types of data and adapt them to fit your specific need.
Add widgets
When in the dashboard screen, click the +sign on the right-hand side:

This opens a widget gallery:

Click any of these to start uncovering the insight you need. Group the data, select how to visualise and filter.
How to use custom fields in widgets
You can use custom fields in widget filters if they're:
These will appear at the bottom of your filters: