Use custom fields to adapt Upsales for your needs and organise or segment your data.
Example: Add extra information to a contact's phone number field. For example, add a custom field to include their Skype number
1. Click Settings → CRM → Fields: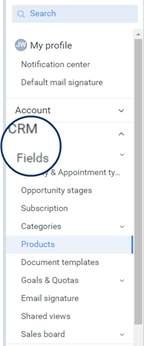 2. Choose and click where you want to add a custom field: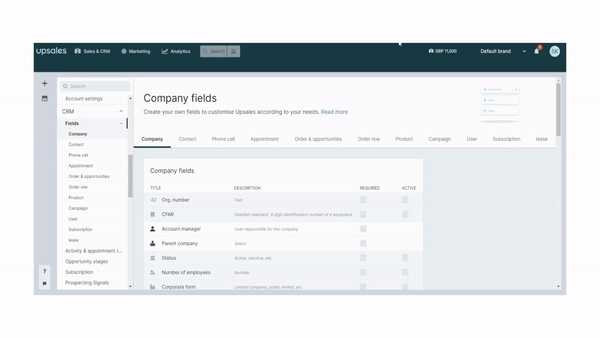 3. For this example, we want to add a Skype phone number. Click Contact, so the custom field appears in a contact's details. Scroll down to Custom fields and click Add field: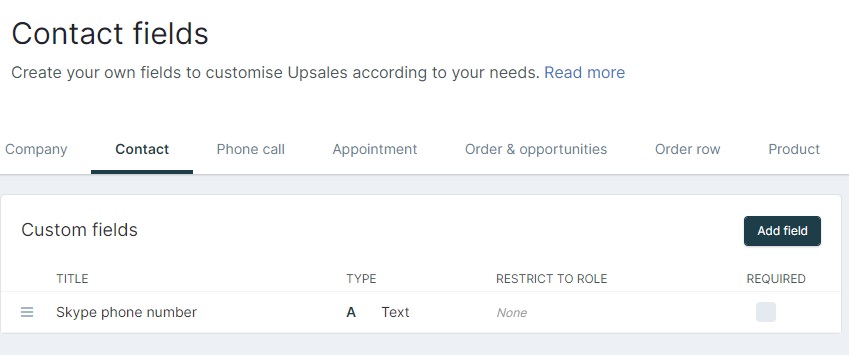 4. Choose your Field type (for this example we'll choose text) and click Next: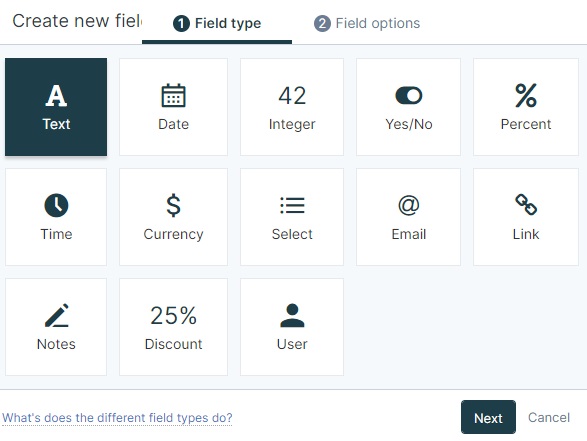 Tip: You can use the Notes field to show help text or disclaimers in fields (Notes and text fields have maximum 255 characters)

5. Give your field a name. If you have the Enterprise Security add-on, decide whether to restrict to specific roles.
You can also toggle:
Visible
Show any synced fields, such as Gmail integration
Editable
Enable the field to be edited
Searchable
The field can appear in search results
Required
Users have to complete the field




6. Click Save and your custom field now appears in the list of Custom fields: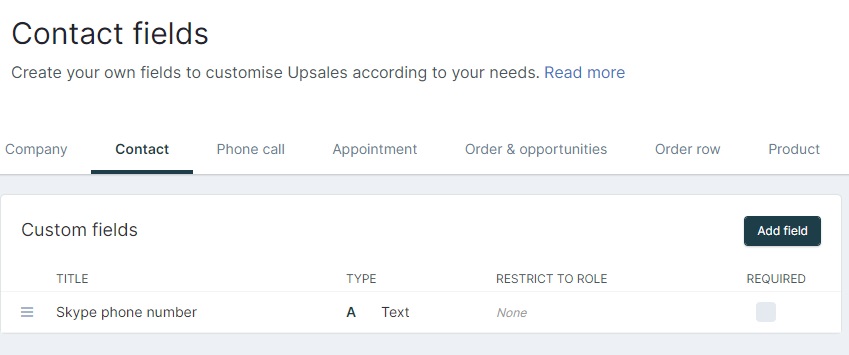 7. For the above example, the custom field now appears whenever adding a new contact: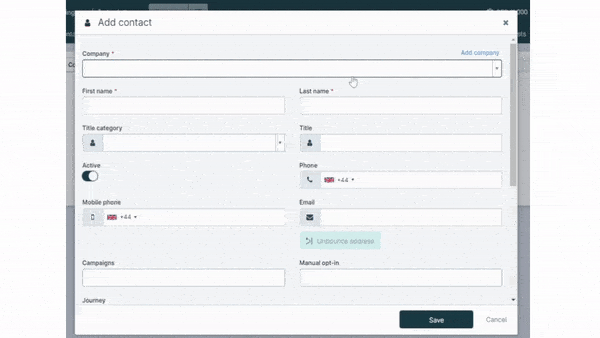 8. With Report Centre PRO you can report on custom field orders. Open the Sales widget and you'll see the option to view the data: