There are two different ways of approaching sending emails in Upsales. The one-to-one email works like any other email service. Select a sender, recipient(s), compose your message and click send.
The second option is email campaigns. This gives you more options regarding your recipients and the design of your email template.
This article covers:
Video 3.02: How to send one-to-one emails
How to compose a one-to-one email
Two of the common ways are:
Main menu
Click Settings and then the +sign underneath the Upsales logo: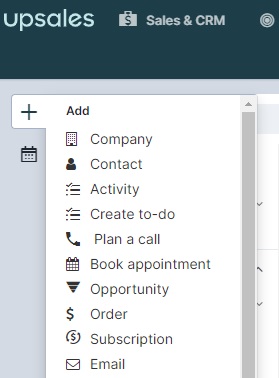 Contacts
You can also send emails from inside the contacts screen. Click Sales & CRM, and then the dropdown next to Companies & contacts, and then click under Contacts: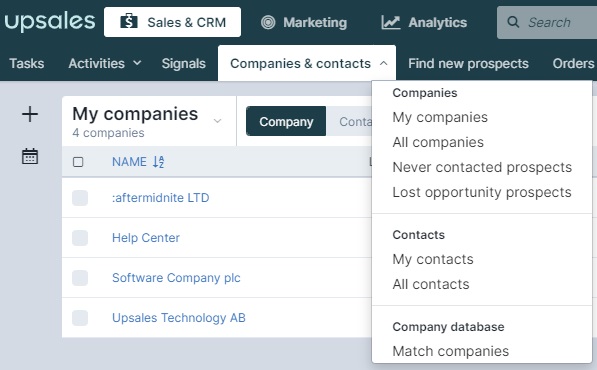 Tick the box next to the contact name. A pop-up appears where you can click Send email: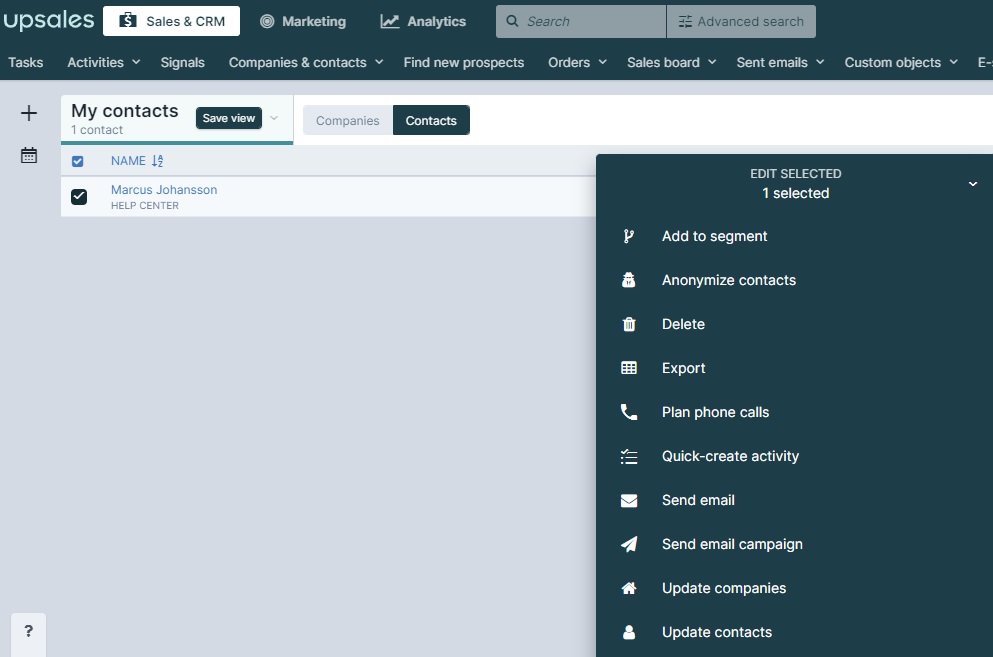 Where to find sent emails
Click Sales & CRM → Emails:

You can also visit the contacts page to view emails they've received.
Use the search bar and filters to refine your search:

Click on a sent email and near the footer, you can copy it to a new email, create an activity or phone call: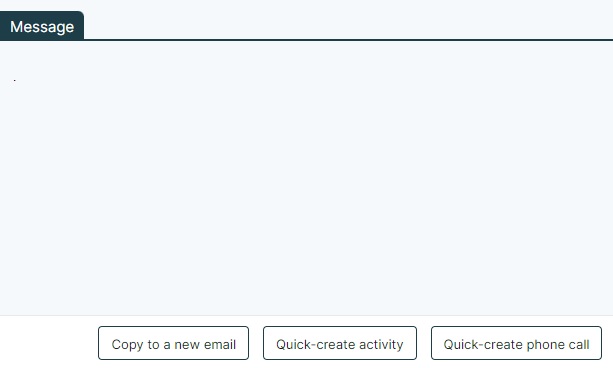 How to send your external emails to Upsales