This app helps you make sure you've enough items in stock before promising delivery to your customer.
Fortnox Lagersaldo connects to your Fortnox account and allows you to check your stock availability while creating an opportunity or order in Upsales.
Please note: For Check Stock Status to work, you must have synced products list with Fortnox app or Fortnox Premium app
This article covers:
Activating Fortnox Lagersaldo
Click Settings → App directory:


Click Fortnox Lagersaldo in the Apps list:




Click Buy




Click Accept terms to continue.
Congratulations, you've activated Fortnox Lagersaldo in your Upsales account!
Now click Logga in i Fortnox in the settings to connect the systems. This takes you to Fortnox where can login and accept app permissions.
Once that's finished you will be redirected to Upsales again and can continue the configuration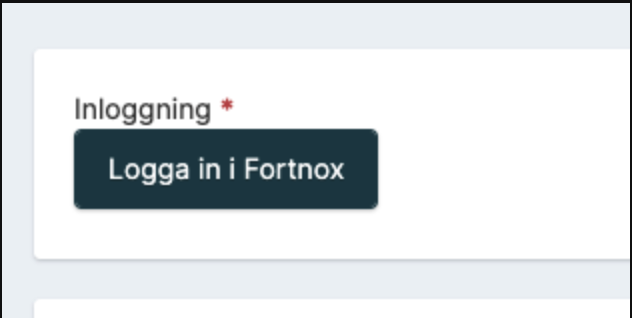 Setting up Fortnox Lagersaldo
To set up the Fortnox Lagersaldo app, choose if your items are in a single or multiple stock point. The app will connect to your Fortnox account and collect the information.
Read more on the Fortnox website
To set up stock point, click the drop-down menu and choose Multiple Stock Point or Single Stock Point. Your choice should be based on if you've set up multiple or single stock points in your Fortnox account. How single/multiple stock points work


Click Save
Nice! Now you're ready to show your available stock in orders and opportunities
Working with Fortnox Lagersaldo in Upsales
You can view the available stock of an item in your orders and opportunities.
In an Order or Opportunity, add your products:


To check availability, click Check Stock status on the left side of the modal.


Please note: This works when you've synced your products list with Fortnox app or Fortnox Premium app

Available quantity will show for the products in your order/opportunity.

A red, yellow or green symbol next to QIS will let you know if there are enough items available in stock to cover your order/opportunity.

Green: Available quantity is greater than the quantity of the order
Yellow: Available quantity is under the product order point quantity (configured in Fortnox)
Red: Available quantity is lower than the quantity of the order


By hovering over the info icon on the right a pop up will appear with additional information about available, reserved and total quantity in your warehouse:


Multiple Stock Point vs. Single Stock Point
Select if you want to see only one stock point or sum all available items for multiple stock points in Upsales.
When Multiple Stock Point is selected: Quantity in Stock will show the sum of all available items in all stocks.
When Single Stock Point

is selected: Quantity in Stock will show the number of available items in the stock selected as

Standardlager

in Fortnox.