Create a template for your emails, while in the email composer.
This article covers how to:
Create a template
Click + → Email (or click an email address of a contact):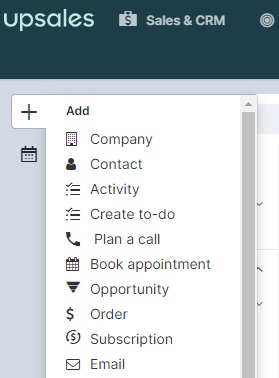 The email composer opens. Add and format all the information to include in the template. For example:
Click the Templates dropdown and click Save as template: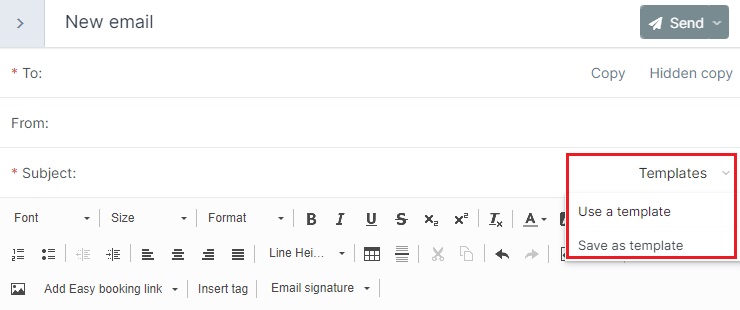 Add a template name, subject line: and tick to make the template private or visible to other users: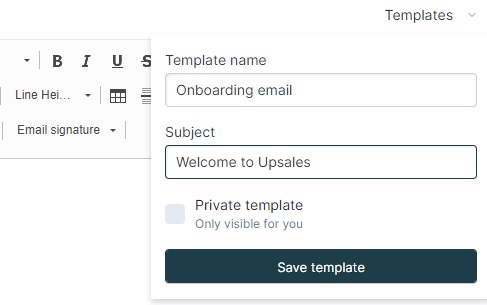 That's it!
Use a saved template
Create a new email and click the Templates dropdown. You can click Private or Public tabs to view saved templates, enter the template name in the search bar, or scroll to view recently used templates:




Update a template
Open an email template. Make your updates. Click Update (or Save as new if you want to keep the "old" template):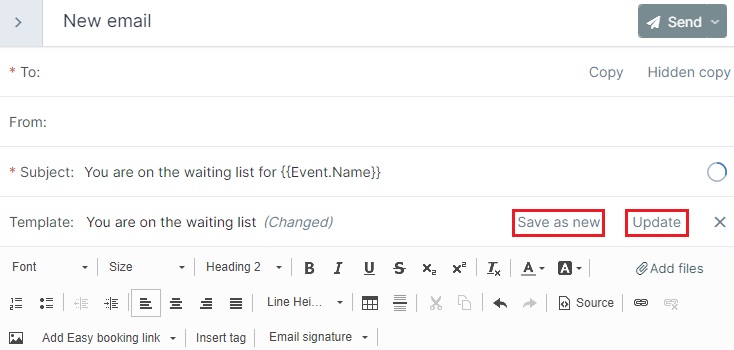 Delete a template
Click Marketing → Templates and then click the dropdown next to Public templates:

Hover over the template you want to delete and click the Trash icon (top-right):