On the standard notes field, you can add a help text or tooltip. This can help you be compliant with GDPR (General Data Protection Regulation) and remind your users to be mindful of what type of data they leave in the notes field.
The information you leave here will be displayed when your users interact with your notes field.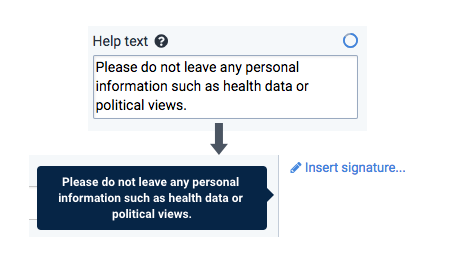 You can have 100 characters maximum. The character counter will turn red if your help text is too long.