Instead of entering full details of appointments every time, use Appointment Outcomes to speed up your pipeline, prospecting and admin activity.
Create a new appointment, and the outcome defaults to Planned.
An hour past the meeting end time, you'll see a notification asking how the meeting went.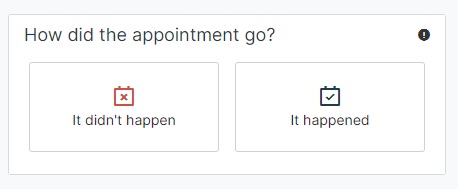 If the meeting happened
If the meeting proceeded as scheduled, click It happened. This automatically creates an opportunity.
You now have multiple options for keeping momentum going:
Add a To-do
Add notes
Send summary to all participants
Decide the next action – plan a phone call? Book the next appointment? Create an opportunity or order?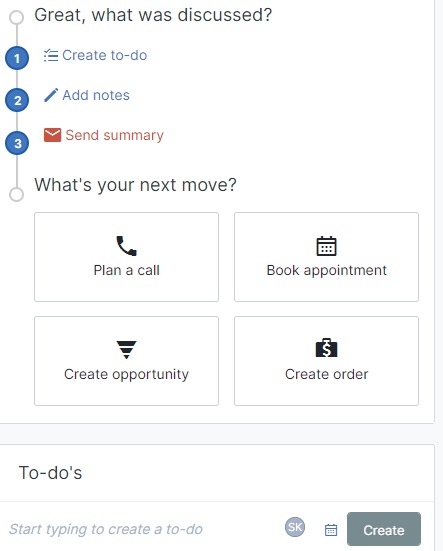 If the meeting didn't happen
If the meeting was cancelled or rescheduled, click It didn't happen.
You then have the option to:
Email participants
Add notes
Disqualify the company
Plan the next action: plan a call, book appointment, create opportunity or create order?