Appointments with new clients are frequently canceled or rescheduled. Upsales now makes it easy to track these appointment changes with the customer's activity history using the appointment outcome.
When you create a new appointment, the outcome defaults to Planned. Then, an hour past the meeting end time, you'll see a notification asking how the meeting went.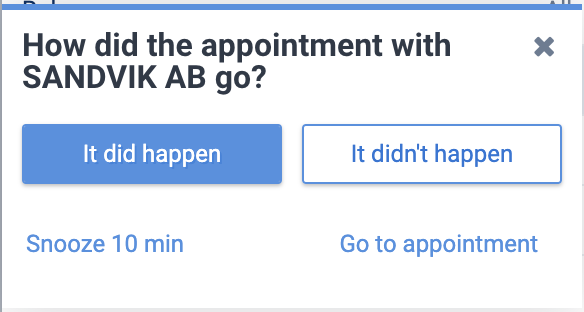 If the meeting proceeded as scheduled, select We had the appointment. If the meeting was canceled or rescheduled, you can select It didn't happen. Either way, you can Snooze the reminder or easily open the appointment from the notification to make any other changes.