Want to keep subscriptions running uninterrupted, even after a customer company is in a merger, acquisition or takeover? Here's how to transfer subscriptions from one company to another.
Click Sales & CRM → Subscriptions (you'll need the Subscriptions add-on):




Open the order you want to move, and click the Move button: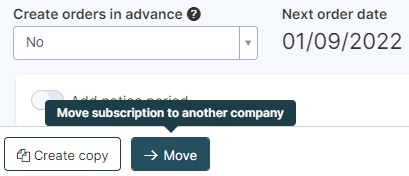 Click the search field. Scroll or type to find the company you want to transfer the subscription to: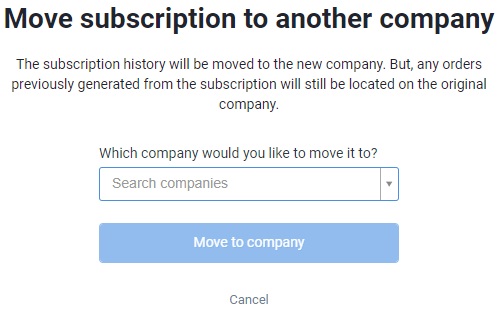 Add the contact at the new company and then click the Move to <company name> button: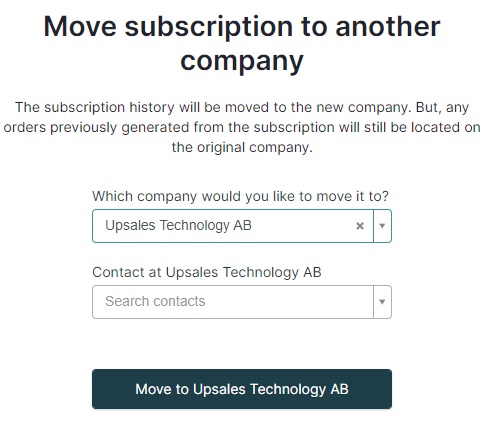 This generates a historical record, showing when this change was made. Click Sales & CRM → Subscriptions:

Click the 'new company' and the History tab:



More about
Please note: You can only move your current subscription orders. Historical subscription order details, such as invoices, stay attached to the 'old' company.