With Upsales Events, it's easier than ever to connect with your customers and leads. The Upsales event manager combines the power of email campaigns, online advertising, forms & landing pages, and social media. Together it's your all-in-one tool for launching, managing and tracking great events.
Video 4:06 How to work with events in Upsales.
Click the Planning tab: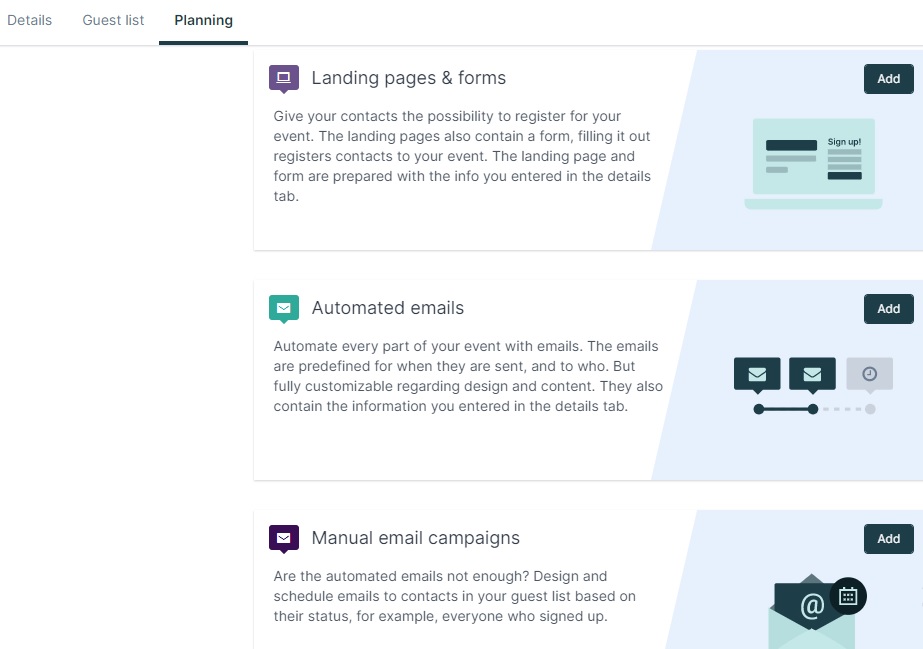 You can create resources for your event, including:
On the final screen of the event set up:
You can close an event without launching it, and it will be available from your events list with a status of Draft.
H