Use Tasks to organise, manage and keep track of sales-related activities. Set deadlines for appointments, plan phone calls with your leads, or To-Do's for monitor daily progress and much more.
This article covers:
Opening the Tasks
Tasks appears on the left side of the Sales & CRM menu. If you see Activities instead of Tasks, contact us for a free upgrade.
Click Sales & CRM → Tasks:


Filtering tasks
The default view shows all Tasks due today, tomorrow, this week, next week, without a date, and overdue: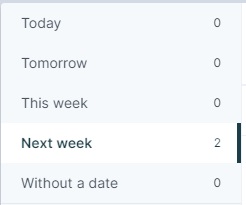 You can see Tasks that relate to Leads: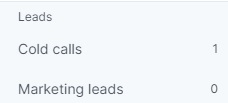 Cold calls are contacts you haven't yet reached and are without a Journey Status of Pipeline or Customer.
Marketing leads are contacts that have come from marketing campaigns, including form completions, emails or events:
You can also see Tasks that relate to your Call lists. These are based on your prospecting or company searches.

Click any of these to only view Tasks for that particular deadline.
You can also filter by Task type. Below shows filters for All, To-Do's, appointments, phone calls:

Hover over a Task for a short explanation: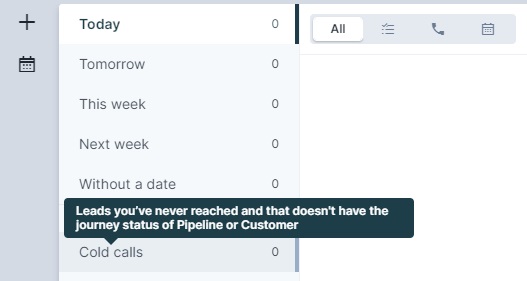 Creating Tasks
1. You have two options.
You can click Sales & CRM → +sign:


Or click Sales & CRM → Tasks → +Create new:

Working with Tasks
In your Task list you'll see:
What to do
With whom
Any data to help you complete the task (for example the phone number if your Task is a phone call)
The Task's goal

Click on any Task to open it and make changes.
You can also see a tracker along the bottom of your screen. This summarises your daily Task activity. Click to view your completed Tasks: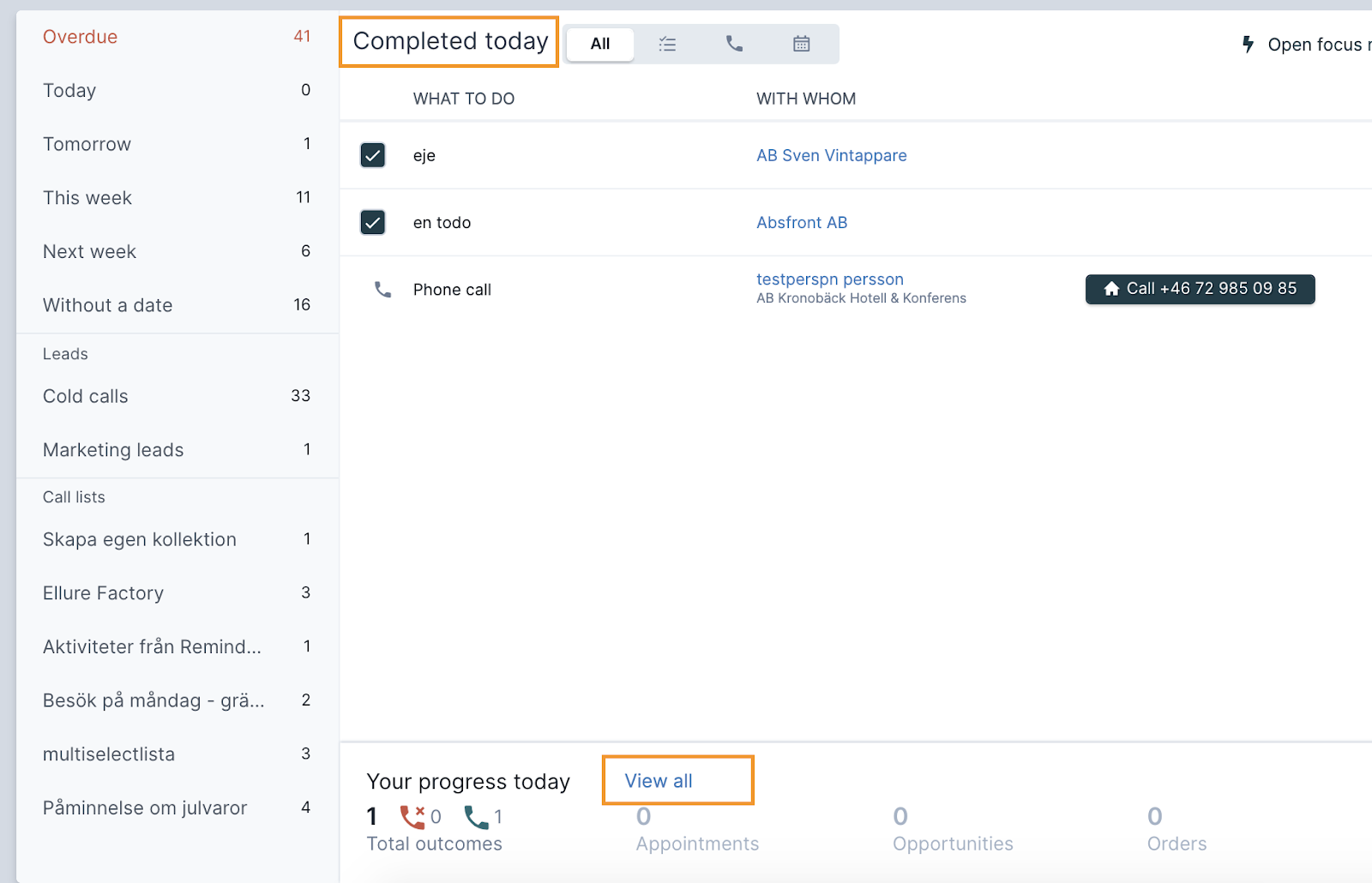 Editing multiple Tasks
Click the square to select more than one Task at once: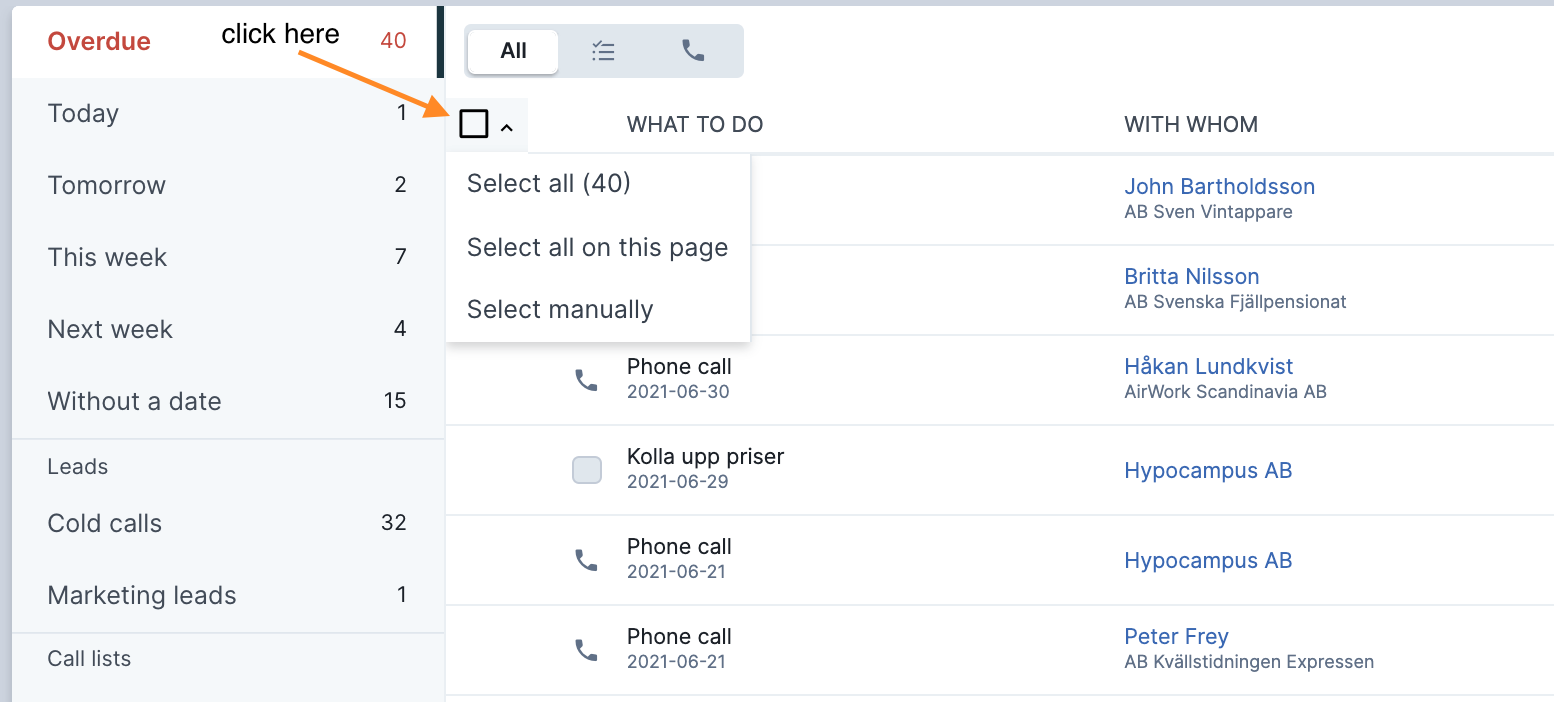 A pop-up will appear, giving you options for editing your selected Tasks: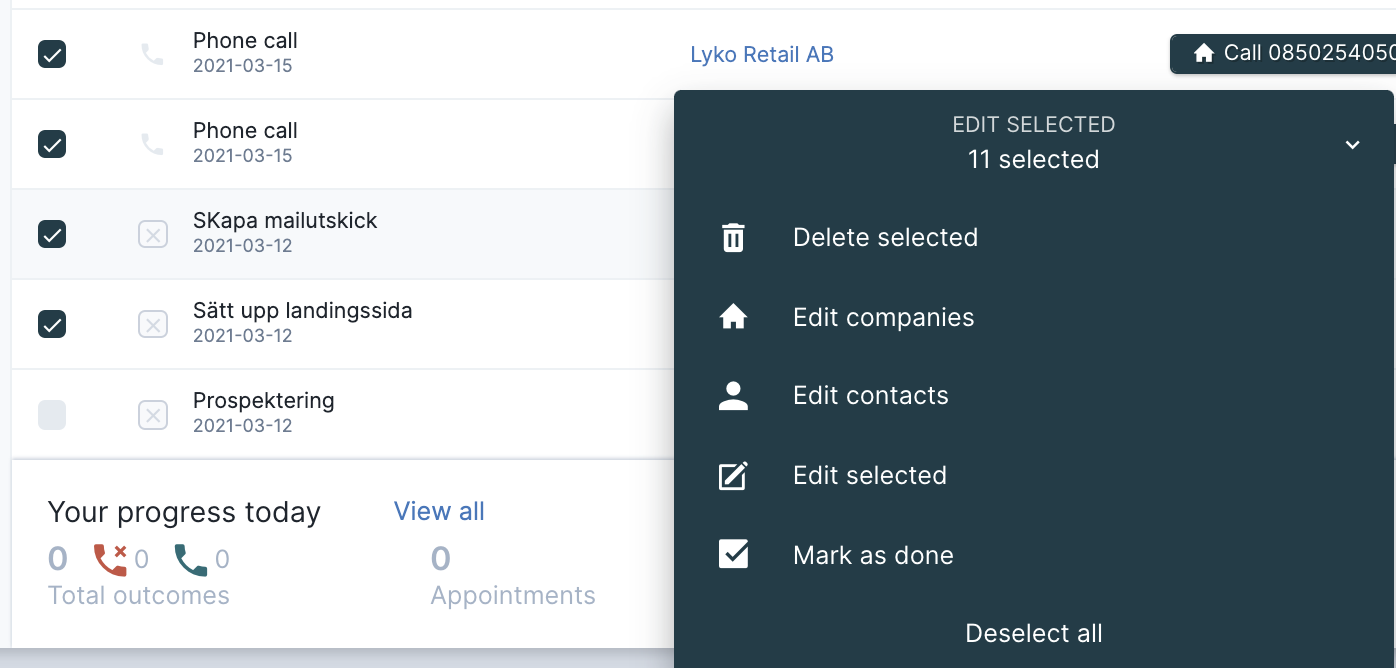 Delete selected for a quick way for you to delete some or all Tasks at once
Edit companies to add or remove a company's campaigns and categories, and edit account managers and journey statuses
Edit contacts to add or remove a contact's campaigns and categories, and edit the journey and title category
Edit selected to edit the Task's date, time, user, priority level, or add to a call list
In your Task list you can click the flag to prioritise a To-do or phone call, or click the three dots to postpone or delete:

Creating follow-up Tasks
When you've completed a To-do, tick the box and you'll be prompted to create a follow-up: